New UPK Book Represents Fenton Johnson's Return to Fiction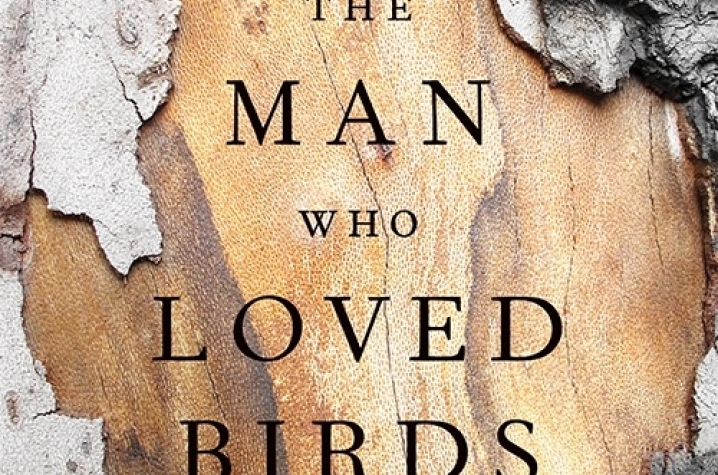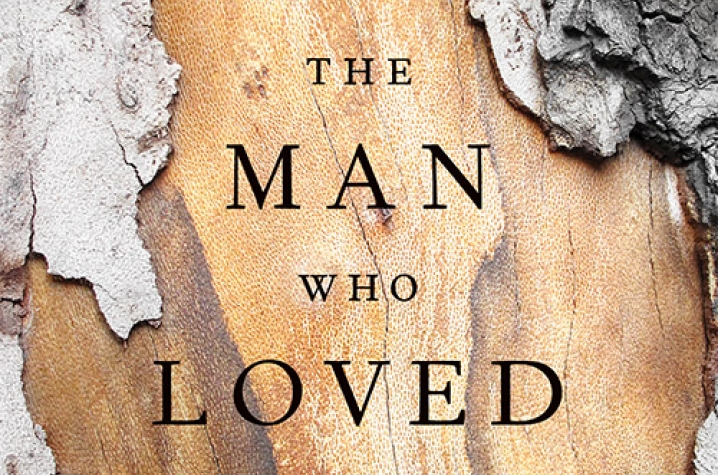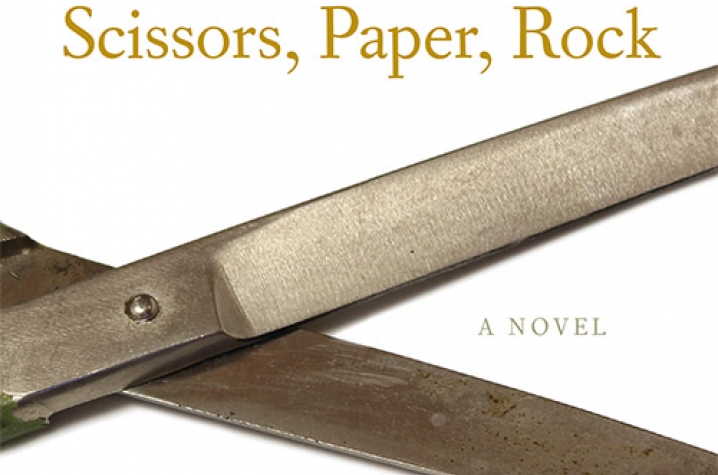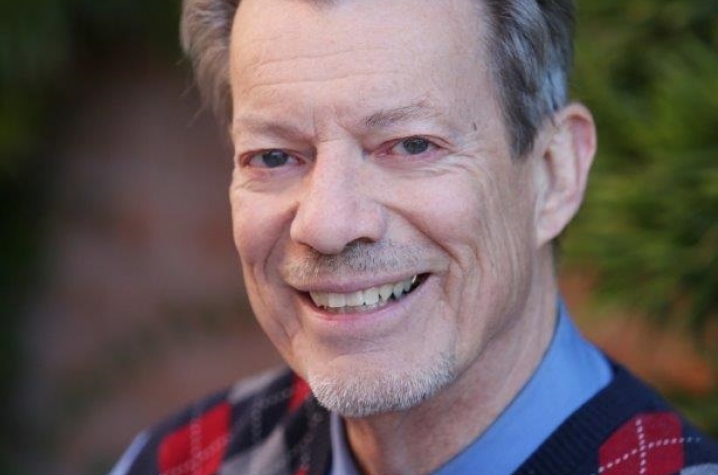 Kentucky author Fenton Johnson discusses his work, including his new book "The Man Who Loved Birds: A Novel," with Bill Goodman on KET's "One to One."
LEXINGTON, Ky. (June 15, 2016) — Two weeks before Fenton Johnson left his home in Nelson County, Kentucky, for college, the state police kidnapped and murdered a local renegade and pot grower from neighboring Marion County whom they had been unable to convict. No autopsy was performed.
About the same time, his small hometown acquired its first doctor in years, a Muslim woman from Pakistan. Though Johnson was only 17 both events left an indelible impression.
The murder of the marijuana grower fed questions about conflict between the free spirit and the constraints of the law, whether imposed by state or church. The hiring of the doctor led him to wonder what it would mean to be a Muslim woman practicing medicine in the insular Roman Catholic knobs of Central Kentucky. Now, 45 years later, Johnson combines these two incidents with his fascination with monastic life as the inspiration for his new novel, "The Man Who Loved Birds," published by University Press of Kentucky (UPK).
In Johnson's novel, Brother Flavian, a Trappist monk curious to explore the world of experience, including his own sexuality, beyond the monastery's walls; Dr. Meena Chatterjee, a Bengali-born physician who immigrates from India to establish a rural practice near the monastery; and Johnny Faye, a charismatic, pot-growing Vietnam veteran living just outside of the law, form an unconventional love triangle. Faye, who lives to tell a good story, teaches Flavian and Chatterjee how to love, radically transforming all they thought they believed about desire, duty, action, contemplation, reason and faith.
Faye makes a game of taunting the police until he comes up against an ambitious district attorney. Their struggle leads to an end that is both inevitable and poignant, as Flavian and Chatterjee each must make a life-or-death choice. Their choices force the reader to confront the relationship between fate and destiny, what chooses us and what we choose.
As an American man, Brother Flavian believes in our capacity to direct and control our lives. As a Bengali woman, Chatterjee understands choice as an illusion. From their evolving relationships to their ultimate fate, Johnson uses this trio of unforgettable characters to explore the redemptive power of love in a society whose indifference and ignorance permit a moral inversion in which what should be good is evil and what should be evil is redemptively good. 
Johnson spent two decades researching his latest novel. In 1989, he wrote his first New York Times Magazine feature on the marijuana growers of Central Kentucky. The interviews he conducted and the characters he encountered fed his imagination. He traveled to Calcutta, India, visiting the Calcutta Medical College, where Chatterjee would have pursued studies.
For the character of Brother Flavian, Johnson drew inspiration from the Abbey of Gethsemani near his hometown, as well as the time he spent living in contemplative communities while writing "Keeping Faith: A Skeptic's Journey Among Christian and Buddhist Monks." 
"The Man Who Loved Birds" engages social issues, from immigration policy and draconian drug laws to police violence and social mobility, even as it expands on eternal themes that have been present in Johnson's fiction from the first. What is the nature of family? What is the relationship between the families we are given by fate and those we choose? What does it mean to love? What does it mean to have and to keep faith?
In "The Man Who Loves Birds," Johnson weaves together a tapestry of characters with different backgrounds and socio-political views to create a quintessentially American story. 
To coincide with the release of his new novel, Johnson's previous ones have been reissued in paperback.
In Johnson's debut novel, "Crossing the River," Martha Bragg Pickett carries her Confederate heritage like a flag. She crosses the river to go on a date, leaving the safe, abstaining, Baptist, Southern side and venturing over to the dangerous, rowdy, Catholic Northern side.
Johnson published his second novel, "Scissors, Paper, Rock," to broad acclaim. Through the intricately interwoven stories of Raphael Hardin and his parents and siblings, Johnson's second novel contrasts the families we inherit, our blood ties, with the families we choose, our partners in love and our friends. At times funny, at times heartbreakingly poignant, "Scissors, Paper, Rock" explores with wisdom and humor the many kinds of family, the infinite varieties of love.
Taken together, these three novels show the development of Johnson as a novelist over the course of nearly three decades. According to Johnson, "The Man Who Loved Birds" merges the themes present in his previous novels.
"The contemporary concerns of 'Scissors, Paper, Rock,' integrate with the more timeless concerns of 'Crossing the River,'" the author said. With the rerelease of these two paperbacks, Johnson's oeuvre can now be enjoyed in its entirety.
In the years between his first two novels and "The Man Who Loved Birds," Johnson turned his attention to nonfiction, publishing "Keeping Faith" and "Geography of the Heart: A Memoir."
UPK is the scholarly publisher for the Commonwealth of Kentucky, representing a consortium that includes all of the state universities, five private colleges, and two historical societies. The press' editorial program focuses on the humanities and the social sciences. Offices for the administrative, editorial, production and marketing departments of the press are found at the University of Kentucky, which provides financial support toward the operating expenses of the publishing operation through the UK Libraries.
UK is the University for Kentucky. At UK, we are educating more students, treating more patients with complex illnesses and conducting more research and service than at any time in our 150-year history. To read more about the UK story and how you can support continued investment in your university and the Commonwealth, go to: uky.edu/uk4ky. #uk4ky #seeblue
MEDIA CONTACT: Whitney Hale, 859-257-8716; whitney.hale@uky.edu