NKU President Emeritus is 2017 Duvall Leader in Residence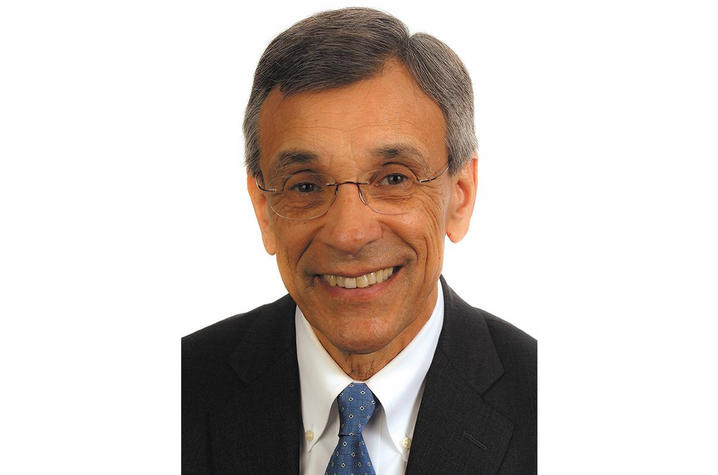 LEXINGTON, Ky., (Feb. 16, 2017) — James Votruba, Northern Kentucky University's (NKU) president emeritus, will visit the University of Kentucky campus Feb. 20-23 as this year's W. Norris Duvall Leader in Residence.
Hosted by the Department of Community and Leadership Development in the University of Kentucky College of Agriculture, Food and Environment and sponsored by the W. Norris Duvall Endowment for Youth Leadership, Ethics and Service, the Duvall Leader in Residence program brings to UK nationally- and world-renowned leaders who are known for their ethical style of decision making and for their focus on youth leadership development.
Votruba served as NKU's president from 1997 to 2012. During his tenure, the university was recognized nationally for having one of the highest performing board of regents in the country, and its successful strategic planning process was highlighted in a Harvard University case study.
He is currently a full-time NKU faculty member teaching in the educational leadership doctoral program where he continues to share his expertise in organizational leadership, organizational effectiveness and alignment, and public engagement. He has published two books: "Becoming an Engaged Campus" and "Achieving and Sustaining High Performance."
"We feel honored to have Dr. Votruba as our next Duvall Leader in Residence and are excited to be able to have him engage with our students and faculty here on campus and with the larger Lexington community. He is one of our state's true servant leaders who has made a difference in the lives of those living in the Commonwealth of Kentucky," said Lissa Pohl, program and outreach associate in the Department of Community and Leadership Development.
Over four days, Votruba will confer with students, faculty, administrators and community leaders on topics of effective leadership, organizational change, the costs of leadership and effective town and gown relations and engagement. He will participate in a public panel discussion, "The University's Role in Community Progress," which also will include Angela Baldridge, the executive director of the Plantory; Lisa Higgins-Hord, UK assistant vice president for community engagement; and Scott Shapiro, chief innovation officer with the Lexington-Fayette Urban County Government. The free event will take place 9:30-11 a.m., Feb. 21, at the Plantory, located 501 W. Sixth St., Suite 250, in Lexington.
A student-led panel discussion, "Leading Change and Effective Activism: Moving Campus Initiatives Forward," will take place from 11:30 a.m. to 1 p.m., Feb. 22, in the William T. Young Library auditorium on UK's campus. During the discussion, students will be able to talk to Votruba about his experience working with student initiatives.
For more information and a schedule of events, go to https://cldleaderinresidence.com/ or contact Pohl at lissa.pohl@uky.edu. Many of the events will be live-streamed on Facebook, www.facebook.com/UKCLD. Photos can be viewed on Twitter as well, using the #UKYDuvall hashtag.
The W. Norris Duvall Endowment's mission is to support programs that reinforce the importance of integrity, ethical behavior and a sense of civic engagement through service-oriented leadership initiatives for Kentucky's youth and college students.