'One Day for UK' Giving Day to Take Place April 21
Video produced by UK Office of Philanthropy. To view captions for this video, push play and click on the CC icon in the bottom right hand corner of the screen.  If using a mobile device, click on the "thought bubble" in the same area.
LEXINGTON, Ky. (April 7, 2022) — On Thursday, April 21, the University of Kentucky will celebrate its fourth university-wide giving day, "One Day for UK." For 24 hours, the university will encourage donors around the world to give to the college, unit or cause they care most about at UK.
The third "One Day for UK" event broke records for most gifts and most money raised. Donors made 3,639 gifts that totaled $3,251,169. Since UK's inaugural giving day in 2019, "One Day for UK" has raised $6,964,305.
This year's giving day theme is "Come Together."
"The UK community is a large family that includes alumni, faculty, staff, friends and fans," said Andrew Palmer, UK's director of annual giving. "We all take pride in UK as the Commonwealth's land-grant institution and passionately believe in its mission, so on 'One Day for UK" we come together to make a significant positive impact."
"One Day for UK" supports the university's comprehensive campaign, Kentucky Can: The 21st Century Campaign, which increases opportunities for student success, funds innovative research, improves health care, strengthens the alumni network and enhances athletic programs. Now, with more $1.7 billion raised toward the $2.1 billion goal, Kentucky Can benefits from every gift. 
To further promote the day, each college, unit and cause is seeking the support of BBNfluencers — alumni, friends, donors and students — to help publicize "One Day for UK" through their personal social media accounts.
"BBNfluencers are essential to "One Day for UK's" success because they spread enthusiasm for UK across their networks," said Palmer. "The more BBNfluencers who use their influence in support of this giving day, the more funds we will raise to create a better tomorrow for our students, faculty, staff, alumni and friends."
You can sign up to become a BBNfluencer here.
A complete list of colleges, units and causes that are participating in "One Day for UK" can be found online at www.onedayforuk.uky.edu.
On April 21, visit the "One Day for UK" website to make a gift and track our progress. Donors can make a gift leading up to the 24-hour campaign online at uky.networkforgood.com. Simply check a box at checkout to have your gift applied to the giving day total.
To join the online conversation, follow #OneDayforUK on all social media platforms.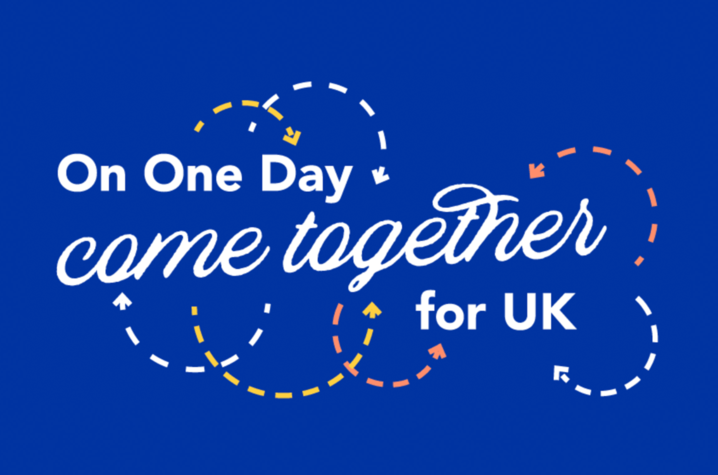 Kentucky Can: The 21st Century Campaign is a comprehensive campaign focused on increasing opportunities for student success, funding innovative research, improving health care, strengthening our alumni network, and supporting our athletic programs. For more information about Kentucky Can, visit kentuckycan.uky.edu.