PATTERNS Architect Marcelo Spina Lectures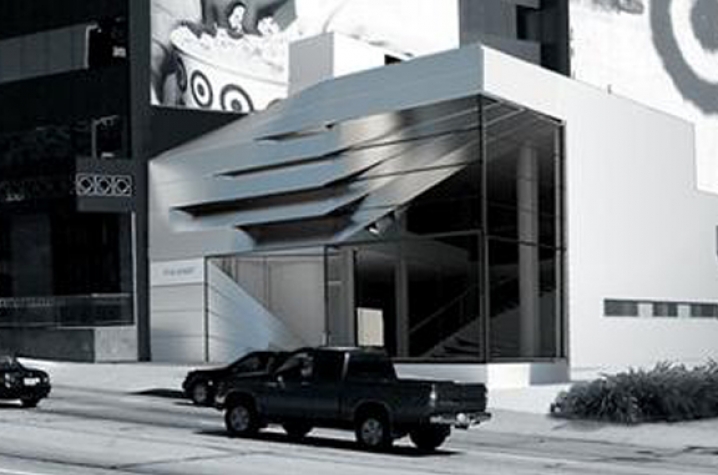 LEXINGTON, Ky. (March 9, 2010) – The University of Kentucky College of Design welcomes Marcelo Spina, founder and principal of the award-winning design research architectural practice PATTERNS, to speak at the UK College of Design Lecture Series. Spina's presentation will begin at 6 p.m. Wednesday, March 10, in 209 Pence Hall. The lecture is free and open to the public.
 
Marcelo Spina is the founder and co-principal, with Georgina Huljich, of PATTERNS, a design research architectural practice based in Los Angeles known for its inventive approach to architecture, fusing advanced computation techniques with an extended understanding of form, tectonics and material.
Spina joined the faculty of Southern California Institute of Architecture (SCI-Arc) in 2001, and has since taught design studios and technical courses and served as the school's Applied Studies coordinator. He has also served as a visiting professor at a number of institutions including: Harvard University Graduate School of Design; Tulane University; University of California, Berkeley; and Technical University of Innsbruck, in Austria. Spina previously taught in Argentina at National University of Rosario and Di Tella University.
PATTERNS aims at creating artificially singular environments that operate in full proximity with the systems and forces that rhythm material life. Significant works for the firm include: Jujuy 2056 Apartment Building, in Rosario, Argentina; Tiles installation, in Los Angeles; and the Snake-Rice sculpture, in Korea. Some recent projects of note are FyF Residence in Rosario and the 8746 Boutique on Sunset Blvd. in Los Angeles.
Spina's work has received numerous prizes and awards including the third prize in the 2003 Young Architect of the Year Award and first prizes in competitions for the new SCI-Arc Cafe and the Vertical Garden at the Schindler House in West Hollywood.
The firm has exhibited internationally and has work as part of the permanent architecture collection of the San Francisco Museum of Modern Art, the MAK Center in Vienna, and the Sculpture Collection at Gyeonggi Cultural Foundation in Korea.
Spina was born in Rosario, Argentina, and holds a professional degree from the National University of Rosario and a master's in architecture from Columbia University, where he received several honors including the William Kinne Fellowship and the Honor Award for Excellence in Design. He has lectured extensively in the U.S., South America and Europe. Spina's work has also been published internationally in books, exhibition catalogues, magazines and newspapers such as, Next Generation Architecture, New Architecture, Architectural Record, Praxis, A+U, Casabella, ICON, Index Architecture, L'Arca, Los Angeles Times, and Sessions.
For more information on the Marcelo Spina lecture, contact the UK College of Design at (859) 257-7617 or visit their Web site at www.uky.edu/design.