Preferred Presidential Candidate to Participate in Forums Today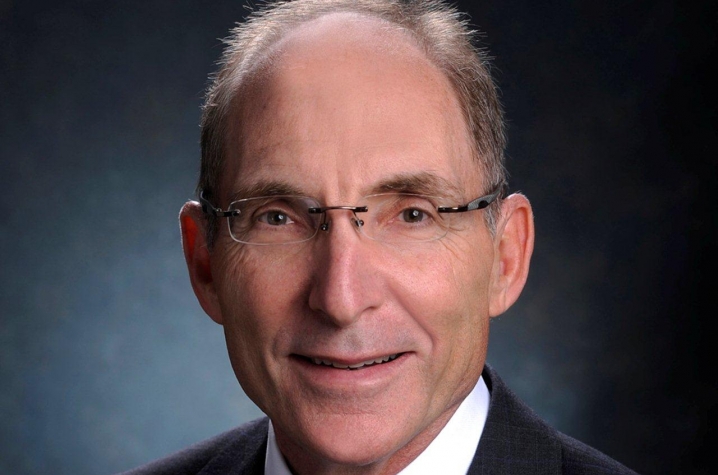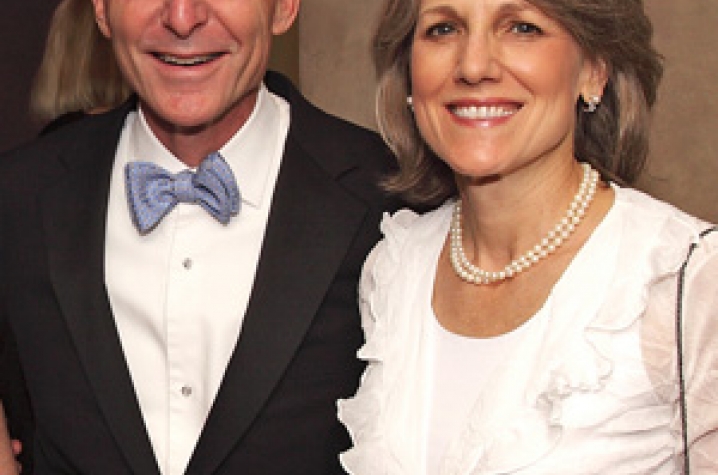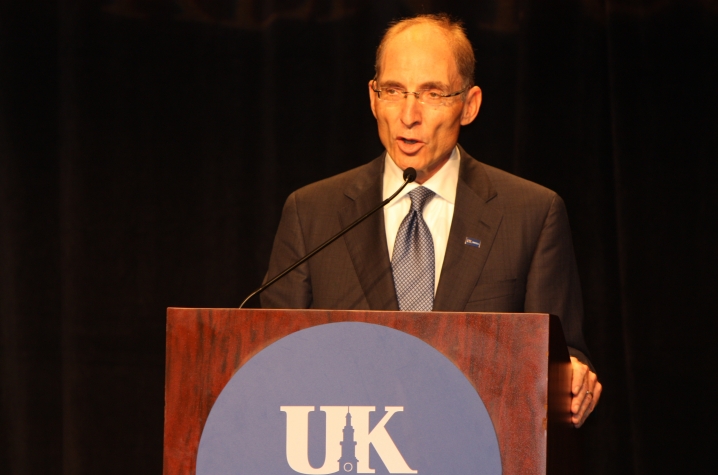 HEBRON, Ky. (May 2, 2011) -- Eli Capilouto -- provost of the University of Alabama at Birmingham -- was selected Sunday by the UK Board of Trustees as the preferred candidate to be the 12th president of the University of Kentucky.
Capilouto, 61, has been provost at UAB since 2005. In that capacity, he serves as the chief academic officer for a university with 11 schools and colleges, 17,543 students and some $460 million in annual external research.
The preferred candidate participated in a news conference following the board's announcement today.  To view video of the news conference, visit UK's YouTube at
www.youtube.com/watch?v=qeFHsWnK62I.
The UK Board of Trustees selected Capilouto as its preferred candidate for the presidency after deliberating Sunday afternoon at a hotel in Northern Kentucky. Capilouto was one several finalists interviewed over a two-day period by the board. The board will consider on Tuesday whether to extend a formal offer to Capilouto after a day of visits on campus and gathering feedback from faculty, students and staff.
"Eli Capilouto represents the right blend of intellect, experience and innovative leadership to become UK's next president," said Britt Brockman, chairman of the UK Board of Trustees. "That combination of skills and attributes is exactly what our institution needs right now as we continue our drive to become a Top 20 public research institution in the midst of challenging economic times."
If selected, Capilouto would replace Lee T. Todd Jr., who announced in September that he would resign as president in June after 10 years as head of his alma mater.
Capilouto, a native of Alabama, has served in a variety of administrative positions at UAB as a dean in the School of Public Health and senior executive administrator. He holds a bachelor's degree from the University of Alabama, a Doctorate of Dentistry and Master's of Public Health from UAB and a Doctorate in Health Policy and Management from the Harvard University School of Public Health.
During his tenure at UAB, he has helped lead the adoption of the university's strategic plan, an integrated and more transparent budgeting system and continued increases in research funding for an institution that is one of the nation's leading public medical and health sciences' campuses.
"I am excited about the possibility of helping lead an institution that clearly has an ambitious spirit among its faculty, students and staff as evidenced by its push to become a Top 20 public research institution," Capilouto said. "UAB's first president once remarked that 'we do … a great disservice when we dream too little dreams.' I'm thrilled at the idea of joining an institution and leading one that clearly is dreaming big dreams for the Commonwealth of Kentucky."
Capilouto has published more than 70 articles, abstracts and book chapters in a long academic career in health and higher education policy. UAB is currently ranked 31st nationally in federal research funding and 20th in funding from the National Institutes of Health and is among 51 public and private universities (and the only Alabama university) classified by the Carnegie Foundation for both "very high research activity" and "community engagement."
In addition, UAB has the only medical center in Alabama listed in the U.S. News & World Report "Best Hospitals" issue for 21 straight years (every year from the issue's inception).
"I look forward to working with Dr. Capilouto and welcoming him and his family to the UK family," said UK President Lee T. Todd Jr. "Provost Capilouto recognizes the potential of an institution like the University of Kentucky, whose academic programs and medical center are so vital to the welfare and health of the Commonwealth. UAB is one of the leading health sciences and research institutions in the country. I'm excited about the leadership he will bring to UK during this pivotal period in our history."
Capilouto is married to Dr. Mary Lynne Capilouto who received her dental degree with honors and the Dean's Medal at the University of Alabama School of Dentistry at UAB in 1977. She completed graduate training in a general practice residency at the University of Alabama Hospitals and a dental health residency and an oral disease epidemiology fellowship at Harvard School of Dental Medicine. In 1986, she received a Master of Science degree in epidemiology from Harvard School of Public Health. She retired from her service as dean of the University of Alabama at Birmingham's School of Dentistry in 2005. In her retirement, Dr. Capilouto has been involved in a variety of community and philanthropic efforts as well as teaching part-time at UAB.  The Capiloutos have one daughter, 23-year-old Emily.
The Capiloutos will travel to Lexington for a series of forums on Monday with faculty, staff and students as well as other meetings. The Board of Trustees will meet on Tuesday, May 3, to consider whether to extend a formal offer to Capilouto to become UK's 12th president on July 1. 
The schedule for the forums is below. For those who cannot attend, UK Wildcat Student TV is assisting us with streaming the forums live on UKNow. 
•10 a.m. Faculty Forum sponsored by the Senate Council, Worsham Theater, Student Center Annex
•11:30 a.m. Staff Forum sponsored by the Staff Senate, Worsham Theater, Student Center Annex
•2 p.m. Student Forum, sponsored by Student Government, Worsham Theater, Student Center Annex
A free shuttle bus will run from Chandler Hospital to the Student Center.  The bus will depart 15 minutes prior to each forum and will make return trips.
Also, the Board of Trustees wants to hear feedback from faculty, staff and students about the preferred candidate.  The online survey is at http://www.uky.edu/PresidentialFeedback.  The survey is anonymous, but participants will need to access it through their link blue account.  The survey is available to be taken now through 6 p.m. Monday, May 2.  Results of the survey will be provided to the Board of Trustees Tuesday morning, May 3.