Record Fall Enrollment and Diversity for UK College of Public Health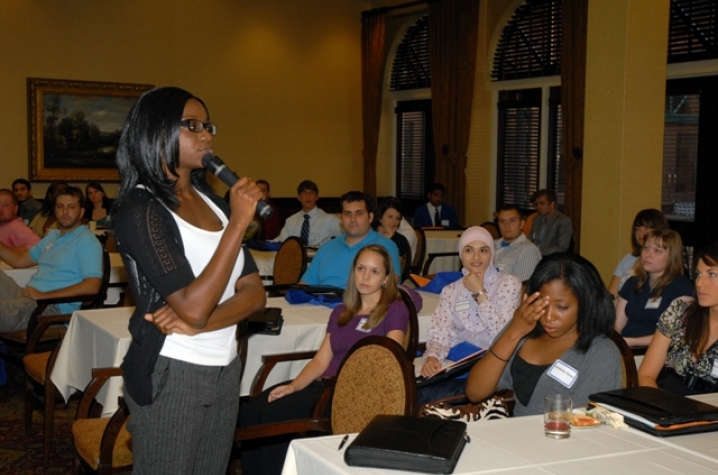 LEXINGTON, Ky. (Aug. 31, 2010) − The University of Kentucky College of Public Health is experiencing an all-time high in new student enrollment for the fall 2010 semester. Following the record numbers in student enrollment, the college is also seeing a marked increase in student diversity.
 
"The College is extremely excited and pleased with the record enrollment and the diversification of this year's fall class which is crucial in preparing a workforce for the profession of public health," said Tony Hartsfield, assistant dean for Institutional Advancement and Student Affairs.
 
The largest cohort within the college is the Master's in Public Health (MPH) program with an enrollment of 66 new students, consisting of 59 percent female and 41 percent male students, up 25 percent from last year.  Minority students represent 21 percent of the new enrollment, up 14 percent from last year. Additionally, international students from 16 different countries represent 26 percent of the new students. Sixty-four percent of the students are from the Commonwealth of Kentucky while 12 percent are from out of state.
 
The Master's in Health Administration (MHA) program enrolled 23 new students for the fall semester, and consisting of 48 percent female and 52 percent male. Minority students in the MHA program represent 17 percent of the class.
 
The Doctorate in Public Health (DrPH) professional degree program also enrolled an all-time high number of 14 new students, up 19 percent from last year and consisting of 71 percent female and 29 percent male students. Minority students represent 21 percent of the enrollment and international students representing 21 percent.
 
The Doctorate in Philosophy (PhD) degree program in Epidemiology and Biostatistics enrolled six new students, up 50 percent from last year and consisting of 83 percent female and 17 percent male with international students representing 33 percent of the class enrollment.
 
"The increase in diversity seen in the College of Public Health is reflective of an increase in diversity campus-wide," said Judy Jackson, vice president for Institutional Diversity at UK. "This is a good thing, particularly in public health, because there are so many underserved communities in the Commonwealth who would be much better served by a larger, more diverse group of healthcare providers."
 
The UK College of Public Health includes six academic departments whose faculty are active in teaching, research, and service, and whose accomplishments are making a significant impact on the nations' and state public health problems and health disparities. In addition, many other units and offices have been established to provide expertise and support in the College's goal to advance education, and research. 
For more information about the College of Public Health and enrollment, contact Tony Hartsfield, (859) 218-2028, ahart2@email.uky.edu.