Students, Staff Partner to Improve Transparency in Endowment Investment Program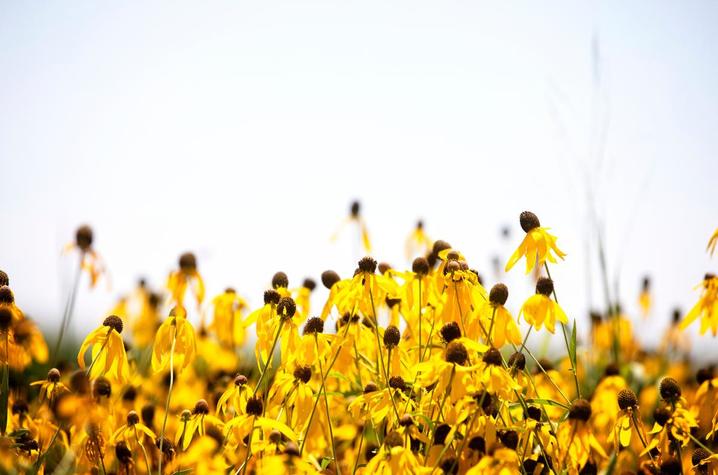 LEXINGTON, Ky. (April 18, 2019) — The idea behind the creation of the student organization — Divest UK — was to advocate for including social and environmental considerations into the University of Kentucky's endowment investment program and strategies.
For much of the past year, Divest UK has been working with the investment staff in University Financial Services toward that goal. One of the first issues they have tackled together is greater transparency related to the endowment and making information more easily accessible to the public.
"We share an important goal — greater transparency and understanding of how the university's endowment works, and what it is designed to do on behalf of UK and our students, faculty and staff," said UK Treasurer Susan Krauss. "The collaboration with students has been rewarding and the result is an important one for students and the entire UK community."
Two initial actions that the working group has moved forward include:
Enhancing the UK endowment webpage with additional information and details.
Creating a statement about the endowment's approach and efforts in sustainable investing, which is shown below:
Investment staff has been delegated authority by the Investment Committee to evaluate and appoint external investment managers for the endowment. We recognize that environmental, social and governance (ESG) considerations are a growing input in evaluating both companies and investment managers and we strive to understand the best practices in ESG integration. Staff includes these factors in our ongoing due diligence and monitors how investment managers incorporate ESG considerations within their organizations and processes, tracking changes over time.
In early 2019, the endowment made a $12 million commitment to a fund focused on renewable energy within the Private Real Assets portion of the endowment portfolio. This strategy will focus on U.S. wind energy, utility-scale solar and energy storage projects. We regularly meet with investment managers across asset classes who incorporate ESG into their investment approaches and will continue to seek best-in-class asset managers for UK endowment investments.
The newly enhanced webpage captures other requested information and demonstrates the collaborative progress that the Divest UK group and investment staff have made toward the common goal — enhancing transparency and providing easily accessible information related to UK's endowment portfolio.
For more information about this process, contact Nancy Rohde in University Financial Services at Nancy.Rohde@uky.edu.