UK Alumna, Adobe Executive to Speak About Women and Diversity in Information Communication Technology Oct. 17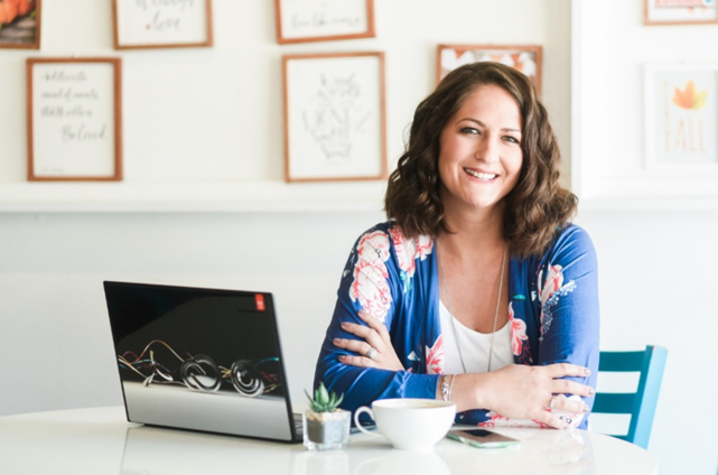 LEXINGTON, Ky. (Oct. 10, 2018) — The School of Information Science will host Ashley McKenzie, University of Kentucky alumna and senior account executive at Adobe Systems Inc., for a talk titled "Women + Diversity in ICT" beginning 5:30 p.m. Wednesday, Oct. 17, in Room 330AB of the Gatton Student Center.
McKenzie is a 2008 graduate from the College of Communication and Information, which also houses the School of Information Science at UK. Informed by a background in integrated strategic communication and business informatics, along with six and a half years of experience as a client representative at IBM, her current work focuses on enterprise software, cloud computing and virtualization, all of which are underscored by a foundational desire to advocate for women and diversity in the information communication technology field.
"Diversity in the workplace is critical to having the ability to present our customers with the best possible solutions to their business issues," McKenzie said. "We need diversity in thoughts, ideas and approaches to problem-solving, and only that can be achieved with a diverse and inclusive workforce."
Although women make up a majority of the professional workforce, they represent less than one-third of the technology industry according to a 2014 report on the status of women in information technology by the National Center of Women & Information Technology. The study reported that "more than half of professional occupations in U.S. are held by women (57 percent). But the percentage of computing occupations held by women lags far behind. 26 percent of computing occupations are held by women, 3 percent by African-American women, 5 percent by Asian women, 2 percent by Hispanic/Latina women."
"Our customers are diverse — we work with companies across the globe, and a one size fits all approach does not work in that context. We have to mirror the diversity that we see among our customers and set an example for the industry of what a diverse and inclusive organization should look like," McKenzie said.
In this talk, she will discuss how Adobe is implementing initiatives to even the playing field to create a diverse and inclusive environment for its employees, customers, partners and the technology industry as a whole. The company's "Adobe for All" initiative encourages employees to 1) appreciate the unique, 2) amplify others, 3) enhance the team, 4) rethink routine and 5) open up as a way of fostering a diverse and inclusive workplace.
"We encourage our employees to value the differences in others' stories and ideas, to equalize meetings, assignments and social events, and to speak up for what you need and provide feedback," McKenzie said. "Adobe has been leading the industry charge to offer pay parity for men and women in the same job roles. We achieved that goal in 2018 and are very proud!"
She will also share her personal journey from undergrad to executive leadership as well as the need for more young professionals who can communicate between business and technology units within an organization.
"To women who want to pursue a degree in technology, one of the most important things to keep in mind is that you belong," said Chelsea West, junior in information communication technology and ICT liaison to ACM-W (Association of Computing Machinery Women's Chapter). "You will have moments where you don't feel as though you 'fit in,' but if you have a passion for technology, you have every right to be here."
McKenzie has volunteered as a "Big Sister" in the Big Brothers and Big Sisters of the Bluegrass organization for more than 11 years. She encourages more "Big Sisters" to become part of the program. McKenzie lives in Walton, Kentucky, with her husband Sheldon, her three daughters, Izzy, Mia and Laila, and her dog Dobby.
"I am beyond excited to be back on campus to share my experience with students who may be considering a career in information technology and sales. I was given such a great start by this UK community and I want to give back in any way that I can," McKenzie said.
The lecture is open to the public. More detailed information and registration can be found online at http://diversityinict.eventbrite.com or on the School of Information Science website.