UK Announces Memorial Essay Contest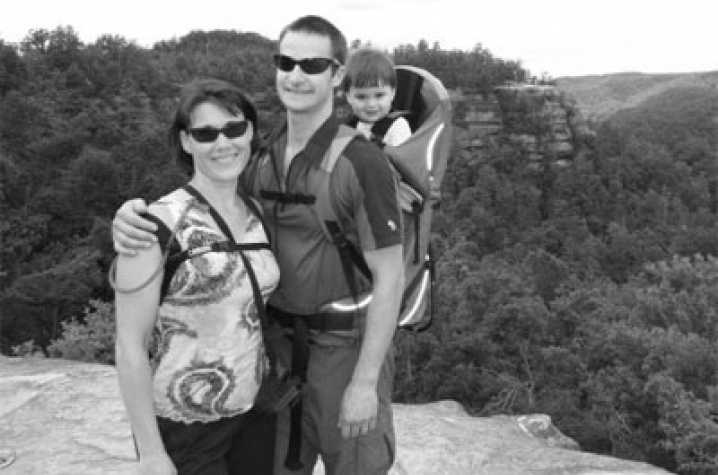 LEXINGTON, Ky. (March 29, 2011) — The University of Kentucky lost one of its most dedicated and inspiring writing instructors to breast cancer last May.
The Division of Writing, Rhetoric, and Digital Media (WRDM) would like to honor Kelly Feinberg's memory with a call to UK undergraduates for personal essays exemplifying the qualities that Feinberg embodied as a writer.
"Kelly was a colleague who brought a contagious enthusiasm to any project she became involved in," said English department doctoral candidate and teaching assistant Leah Bayens. "Her love for her family, her peers and her students was obvious."
Writing, Rhetoric and Digital Media faculty are looking for creative non-fiction, personal essays or multi-media projects that incorporate some writing element (including photography, artwork, artifacts, electronic media, etc.)  
[IMAGE1]
Bayens recommends the voice-driven personal narratives of the "This I Believe" series as well as the Moth Radio Hour for inspiration on subject matter and stylistic qualities.
Or students can look to Feinberg's work directly.  The writing instructor was posthumously awarded a Pushcart Prize for her essay "This Sucks," published in Brain, Child last spring.  The personal narrative is about having to immediately wean her 7-month-old son when she learned she had breast cancer. The essay will be re-published in November's Pushcart anthology. 
Other tips from the Division of Writing, Rhetoric and Digital Media include:
·         Voice. Speak with a compelling, authentic voice. Put yourself on the page.    
·         Compassion. Demonstrate passion for your issue, yes, but also compassion for those involved. Speaking up also requires listening.      
·         Impact. Move your readers—to laughter, to outrage, to sympathy, to revelation. Anything goes, so long as something meaningful is at stake.
·         Humor/Humility/Honesty. Endear yourself to your reader. Balance a lightness of approach with a seriousness of purpose. Engender trust.
"It was life-changing to work with such a bright, talented and humble person, a person who had convictions about fostering healthy communities and who built those ethics into her life at every level," said Bayens. "This contest is just one way we hope to carry on Kelly's memory at UK."
There is no length minimum, but the maximum length is 10 pages, double-spaced. A prize of $100 will be awarded to the top entry at the English Department Awards Day.
Please submit electronic copies of essays in PDF format to Feinberg.Essay.Contest@gmail.com. Include your contact information (name, email, phone number) in upper left corner of first page. The contest is open to all UK undergraduates; one submission per student. The essay deadline is Monday, April 11.
Support the longevity of Feinberg's essay competition through a tax-deductible donation to the contest's endowment fund. The Division of Writing, Rhetoric and Digital Media is halfway to its $10,000 goal, according to Bayens. Make checks out to the University of Kentucky with "Feinberg Memorial Essay Contest" in the memo line. Checks can be mailed to:
University of Kentucky
College of Arts & Sciences
Office of Advancement
231 Patterson Office Tower
Lexington, KY 40506-0027
For further information or questions, please contact Bayens at leah.bayens@uky.edu.