UK Climate Change Workshop to Stimulate Ideas, Collaborations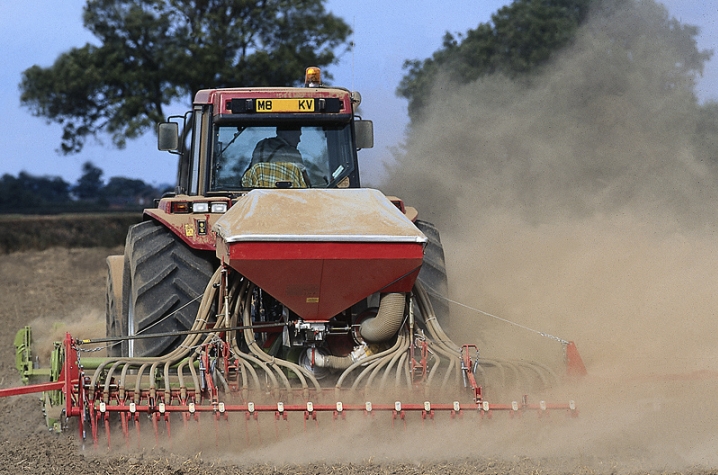 LEXINGTON, Ky., (Feb. 14, 2012) – For those interested in remaining competitive in an agricultural future that could be defined by a changing climate, the University of Kentucky College of Agriculture's Climate Change Working Group is offering the Climate Change and Small Grains Production Workshop.
The free workshop, which is open to the public, will take place in the Cameron Williams Auditorium in the Plant Science Building on the UK campus from 12:30 to 5:30 p.m. EST, Monday, Feb. 20. Organizers hope discussions, led by prominent scientists from around the country, will stimulate ideas and collaborations for adapting Kentucky agricultural production systems to possible changes in climate. A reception will follow the program.
Topics and speakers will include:
"An Analysis of Kentucky's Climate: Recent Trends and Historical Perspectives" by Stu Foster, Kentucky State Climatology Office
"Kentucky Mesonet: Weather and Climate Data Resources Unique to Kentucky" by Rezaul Mahmood, Kentucky State Climatology Office
"Climate Impacts on Agriculture: Implications for Wheat and Small Grains" by Jerry Hatfield, U.S. Department of Agriculture and Iowa State University
"Adaptation of Agriculture to Climate Change – A Case from Australia" by Senthold Asseng, University of Florida
"Engaging Agricultural Stakeholders in Climate Change Adaptation" by Linda Prokopy, Purdue University
"Climate Science Extension in Arizona: Lessons from the Road" by Michael Crimmins, University of Arizona
The workshop is sponsored by the UK College of Agriculture, Kentucky Small Grain Growers' Association, UK Environmental and Natural Resource Initiative and UK's Tracy Farmer Institute for Sustainability and the Environment.
The Plant Science Building is located at 1405 Veterans Drive, Lexington. For more information, call (859) 257-3780.
MEDIA CONTACT:  Carl Nathe, (859) 257-3200; carl.nathe@uky.edu