UK Dining Inspires Youth to Lead Healthier Lifestyles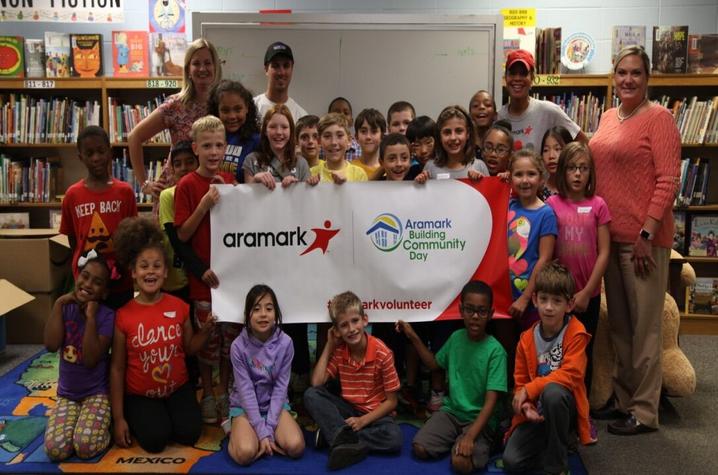 LEXINGTON, Ky. (Sept. 26, 2017) — Every year in mid-September, thousands of Aramark employees around the world enrich and nourish lives by inspiring families to lead healthier lifestyles and helping youth and adults achieve lifelong success through education and employment. 
This year members of the University of Kentucky Dining Aramark team partnered with Julius Marks Elementary School for a healthy snack demonstration and distribution of snack kits. Julius Marks Elementary qualifies as a Community Eligibility Provision (CEP) school which allows local school officials the option to provide free meals for every student in schools where at least 40 percent of the students qualify under direct certification (DC).
The event was held Sept. 19 and 20 and reached six third-grade classrooms for a total of approximately 150 students.
Lauren McKnight-Ford, RDN, LD, and the team at UK Dining demonstrated how to prepare green smoothies, Greek zoodle (zucchini noodles) salad and kale chips. Water bottles and nutritious snack kits were supplied to each class and included single packs of hummus, almond butter, carrots, grapes and whole wheat pita bread. Snack kits were packed in reusable containers so students have a convenient and environmentally-friendly way to pack their favorite healthy snacks in the future.
"It's so rewarding to see children try nutritious foods for the first time and enjoy it," McKnight-Ford said. "The majority of the students who participated said they were going to try the recipes at home. This is how healthy habits get started."