UK Grad Says Sayonara to Ky. to Teach English in Japan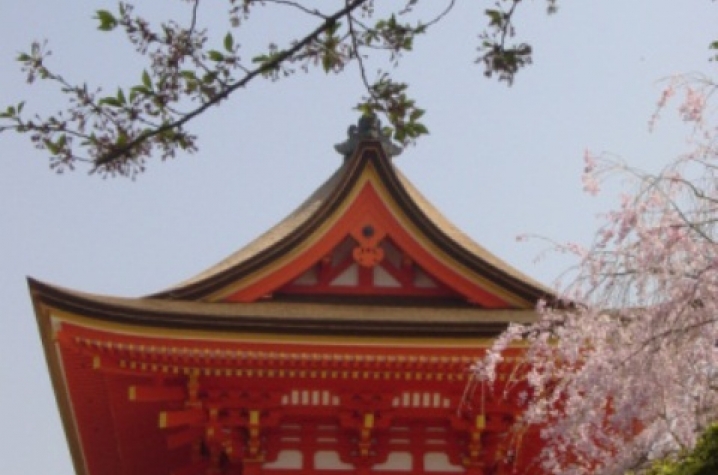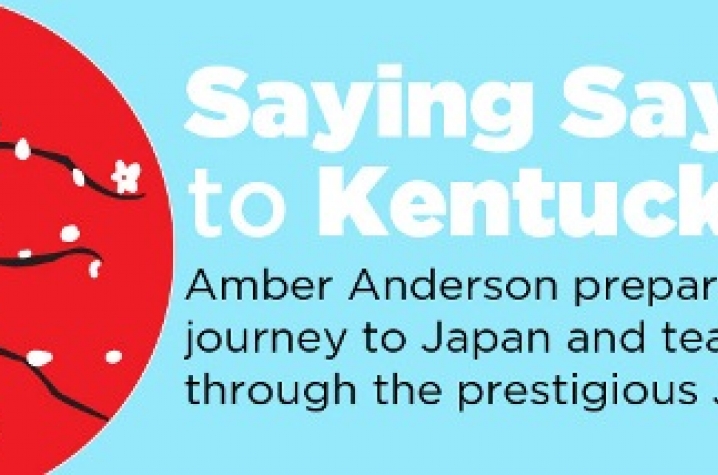 LEXINGTON, Ky. (June 1, 2012) — University of Kentucky graduate Amber Anderson traces her love of Japanese culture to childhood cartoons. "I remember watching TV at 10 or 11 years old and really enjoying Japanese animation," she said.
The anthropology and Japan Studies graduate rekindled her love of Japanese culture during her undergraduate years at the University of Kentucky, but never thought that she'd someday have the opportunity to teach English in the country she so admired.
Anderson was accepted into the prestigious Japan Exchange and Teaching (JET) Program this spring; she'll leave the Commonwealth for Japan on August 4. "I haven't been assigned my location or my students just yet, but I'm so excited to get to know the people and way of life," she said.
The JET Program, now in its 26th year, is aimed at promoting grass-roots international exchange between Japan and other nations. In 2011, 4,330 instructors and coaches from 39 countries participated in the program.
Armed with six years of Japanese language classes, Anderson will be teaching English to Japanese elementary and middle school students, which is a great fit for the anthropology major and Japan Studies minor.
The Pike County native never had the chance to study abroad during her tenure at UK; the JET program provided the perfect opportunity. "My focus has always been on Japan," she said. "This was a natural next step."
Mentors like Japan Studies Director Masamichi Inoue helped Anderson prepare for interviews and provided recommendations for the program. "I couldn't have done this without the support of my professors," Anderson said.
Anderson hopes to learn as much from the JET program participants as her students will learn from her lesson plans. "My undergraduate focus has been social issues and social unrest," she explained. "I'd like to get accustomed to the school system and really get involved in the community."
With the help of her anthropological background, Anderson plans to look at many Japanese social issues, including youth and bullying among middle school and high school students, as well as a distinctive psychological condition that makes young people refuse to interact with society. "I'll be looking at these issues from a Japanese perspective, but we face some of the same problems here in the U.S.," she said.
In addition to teaching, Anderson is  looking forward to visiting Japan's major cities and museums – Kyoto, Nagasaki and Tokyo, to name a few. "There's so much cultural heritage around every corner," she said. "And I know I'll learn from my everyday teaching experiences as well."
Although unsure at what the future might hold, Anderson feels that her liberal arts education at UK has given her the ability to do anything. "I interact more easily with people; there's generally less conflict," she said.
Anderson's long-term plan is to stay in Japan and pursue her graduate degree in anthropology.
"I just want to learn about life and be a part of it," she said. "I want to experience life the way Japanese people live it face to face."
MEDIA CONTACT: Sarah Geegan, (859) 257-5365; sarah.geegan@uky.edu