UK here to help students, parents, families overcome homesickness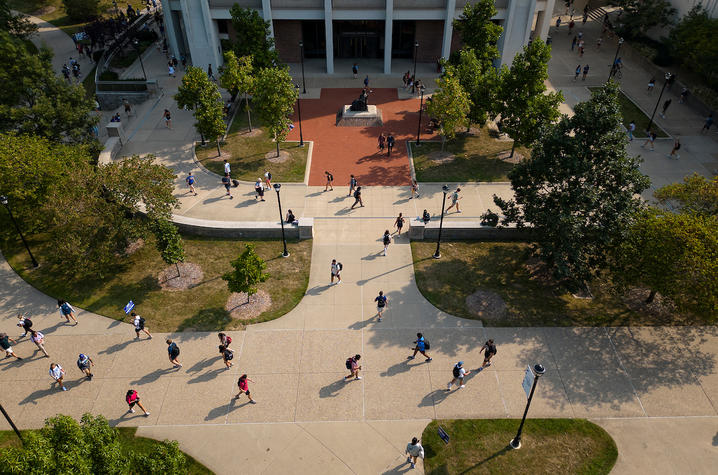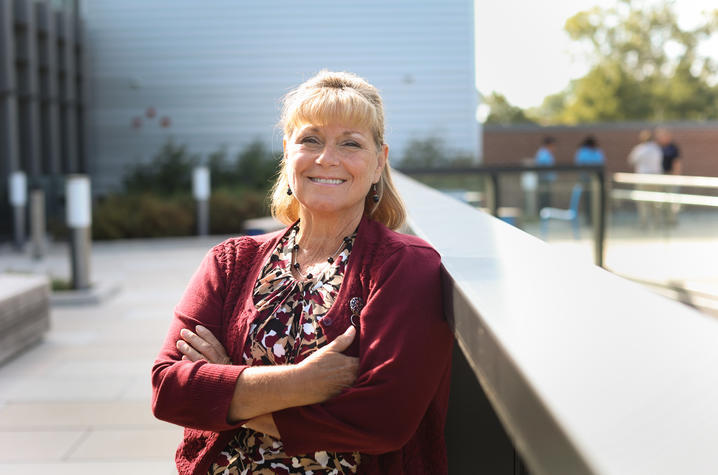 LEXINGTON, Ky. (Sept. 6, 2023) — Most of us, at one time or another, have missed home — the familiar place where we have generally spent the first 18 years of our lives.
If you're a student, the transition to college can be an exciting, but emotionally challenging, step into adulthood. If you're a parent, it's normal to worry about your child's well-being. But how do you know when to intervene and lend support? 
Mental health and wellness continues to be a top priority at the University of Kentucky. To help students, parents and families adjust, UKNow enlisted the expertise of the Office for Student Success.
Paige Greene, director of TRACS, said it's important to recognize that feeling homesick is normal and temporary.
But you don't have to struggle alone.
TRACS (Triage, Referral, Assistance and Crisis Support) is a physical and virtual one-stop shop for a quick referral to support services for a range of mental health needs and crises.
In the Q&A session below, Greene has helpful strategies for coping with homesickness, as well as resources, services and opportunities available at UK.
UKNow: What does it mean to be homesick?
Greene: "I don't belong here," "I miss my family" and "I have to go home," are all comments made by students I've met with over the past couple of weeks.
Homesickness is real.
It's the cognitive and emotional distress an individual may experience when separating from a familiar and supportive home environment. The severity can vary. Some report a combination of anxiety and depressive symptoms, such as feelings of sadness, withdrawing from others, feeling lost and/or having an underlying sense of worry for no particular reason.
UKNow: Is TRACS already seeing cases of homesickness? If so, how is TRACS lending support?
Greene: Yes, we have seen a few. Not as many as last year, but definitely, there are folks out there feeling like they don't belong here or are in the wrong place due to homesickness. What we in TRACS do is talk with them about what symptoms they are experiencing and then work to support them to look at ways to combat those uncomfortable feelings to make it more tolerable until they subside. We will have the student return in a couple of weeks to check-in on how they're doing and again if necessary just to support them through the transition.
UKNow: If I'm a student struggling with feeling homesick, should I be concerned or worried?
Greene: The good news is, in most cases, homesickness usually subsides by the end of the first semester. However, if feelings continue to intensify and get in the way of being able to attend class, go to work or engage in activities (in the past you would have enjoyed), you should talk to someone.
UKNow: What are some strategies for coping with homesickness?
Greene: Having difficulty transitioning to a new environment is not a sign of weakness.
If you are struggling to adjust, here are 11 coping strategies:
Remind yourself, these feelings are normal and will pass. If you're here and reading this, you ARE doing the work and can be proud of yourself for that accomplishment.
Make new friends and keep trying if it doesn't happen at first. Others are probably just as anxious as you.
Get involved in activities, clubs or other campus happenings. You can learn more about student organizations here.
Make your space comfortable by bringing items from home.  
Stay in touch with your family and friends and talk to them if you feel lonely.
Give yourself some time to get used to your new surroundings and plan a future visit to your hometown.
Over time, journaling your thoughts can be helpful.
You can also volunteer. Knowing others need your help can change your focus, and giving back is rewarding.
Take a personal gratitude inventory. It's nice to have a home and loved ones to miss.
Make a list of what (and who) you are thankful for. Put your list where you can see it every day and continue adding to it. When you're feeling down, it can serve as a reminder.
Make social goals: talk to one new person every day or attend one school function every week.
UKNow: How can students create their own sense of home on campus?
Greene: Work to make your new environment comfortable. Recently, a student shared with me, she doesn't do homework in her room, so it is associated with relaxation — a place where she can feel emotionally secure. You can always change it up later when you're feeling more comfortable.
UKNow: What advice do you have for parents who are worried about their child's mental health and well-being?
Greene: Talk with your student and give as much support as they need.
If your student has struggled with anxiety and/or depression in the past, suggest they connect or reconnect with a therapist.
Parents can also contact TRACS (Triage, Referral, Assistance and Crisis Support) if their student is not acclimating, isolating, not attending classes and/or are voicing thoughts of self-harm. If you think your student is at immediate risk of self-harm, contacting UKPD or 911 might be warranted.
UKNow: What questions should parents ask their children to better understand if they are adjusting to life away from home?
Greene: The more involved the students become, and the more friends they make, the less homesickness they feel. So, asking your student if they are making friends and involved in activities can give parents some indication of how they are acclimating. And then encourage your student to become involved. There are no hard and fast rules about how much contact between parent and student is appropriate, so depending on the severity of their student's homesickness, parents might consider setting up monthly visits before winter break, sending care packages or FaceTiming a couple of times a week to follow up on social goals that are set.
UKNow: What are some other things parents can do the help their student?
Greene: 
Don't panic.             
Encourage your student to get involved in campus life.
Listen and ask questions.
Don't ride to the rescue.
Remind your student that home is still there for them ... later.
Don't be too available.
Don't be part of the problem — let them learn how strong they are.
If possible, postpone changes.
Send a little love the old-fashioned way.
Homesickness is hard, especially on parents.
UKNow: What are the indicators that a student may be dealing with a mental health concern more serious than homesickness?
Greene: When feelings become too overwhelming (severe anxiety, panic attacks, depression, deep sadness, uncontrollable crying, changes in sleep habits, inability to leave their room, uninterested in engaging with others or activities, etc.) it may be time to talk with a professional.
TRACS is here to provide support and help you determine next steps.
UKNow: How important is it for those who are struggling to reach out for support?
Greene: We all need support from time to time, and you are not alone.
Being able to talk with someone about what you are feeling can make all the difference in the world. Because we are all so different, our experiences of the same situation are also different. The goal is for every student to find success in their UK journey, and most students will need help somewhere along the way. Don't struggle in silence. Asking for help is a strength, and we are not only here to help you — we WANT to help you.
UKNow: What opportunities and resources does UK have to help address these feelings of homesickness?
Greene: 
Students can explore resources and services available here. For general questions, call the helpline at 859-218-YouK (9685). The Parent and Family Association also hosted a Cat Chat Live with TRACS, which can be viewed here. 
As the state's flagship, land-grant institution, the University of Kentucky exists to advance the Commonwealth. We do that by preparing the next generation of leaders — placing students at the heart of everything we do — and transforming the lives of Kentuckians through education, research and creative work, service and health care. We pride ourselves on being a catalyst for breakthroughs and a force for healing, a place where ingenuity unfolds. It's all made possible by our people — visionaries, disruptors and pioneers — who make up 200 academic programs, a $476.5 million research and development enterprise and a world-class medical center, all on one campus.   
In 2022, UK was ranked by Forbes as one of the "Best Employers for New Grads" and named a "Diversity Champion" by INSIGHT into Diversity, a testament to our commitment to advance Kentucky and create a community of belonging for everyone. While our mission looks different in many ways than it did in 1865, the vision of service to our Commonwealth and the world remains the same. We are the University for Kentucky.