UK on Main Honors Alumnus, Admitted Students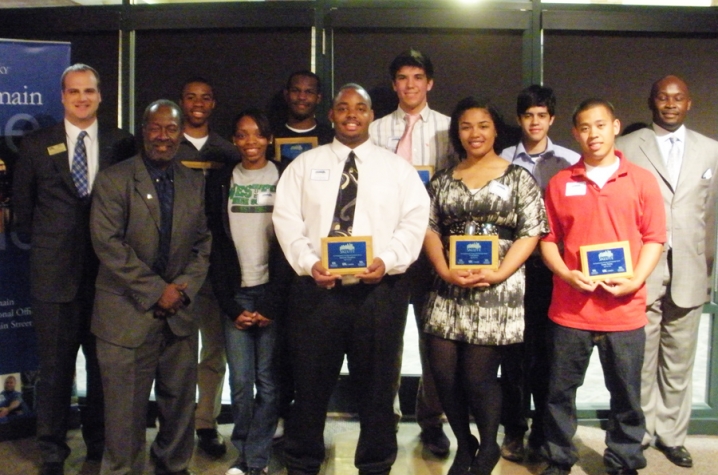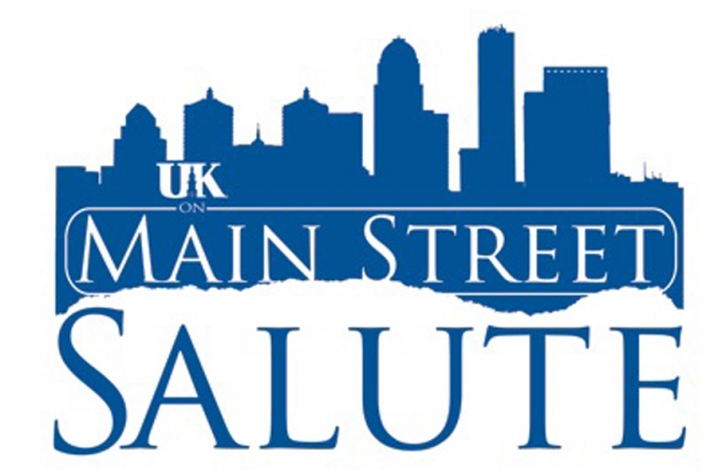 LEXINGTON, Ky. (April 29, 2010) –  UK on Main recently honored a select group of Louisville-area alumni and students who have been admitted to UK for fall 2010.
UK on Main, the university's regional office in Louisville, which houses officials from admissions,  development, athletics and Big Blue Sports Marketing, hosted the 2010 Main Street Salute last week.  
This is the second year the UK Offices of Undergraduate Admission and Community Engagement have joined UK on Main in recognizing alumni and admitted UK students hailing from the Louisville area who were nominated by their fellow alumni and counselors for their commitment to diversity and community service.  
"Our university's impact is felt statewide, but with over 10 percent of our incoming freshman class hailing from the area, and with 20,000 UK graduates living in and around Louisville, we want to take this opportunity to say thank you for the work they have done in their community," said  NeShaune Lasley, assistant director of admissions. 
This year, the Salute honored the following students from the Louisville area: Denzelle Humphrey, a senior at Atherton High School; Carol James, a senior at the Louisville Collegiate School; Anthony Marti, a senior at St. Xavier High School; Chisom Omenyinma, a senior at Louisville Male Traditional High School; Blake Pantoja , a senior at Trinity High School; Danny Truong, a senior at Doss High School; and Breyon White, a senior from Seneca High School. 
Students attended a ceremony and reception at the UK on Main office and listened to this year's honored alumnus, Brian Evans, who currently serves as executive director of diversity at Georgetown College. 
For more information on this program, contact Lasley at (502) 583-1257 or Brian Troyer at (859) 257-2744.