UK Named Project Lead the Way Biomedical Sciences Affiliate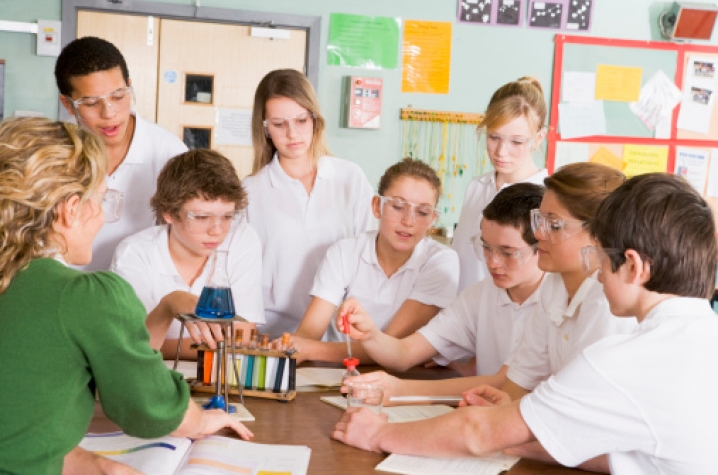 [IMAGE1]
LEXINGTON, Ky. (June 2, 2011) − Project Lead the Way (PLTW) has named the University of Kentucky College of Engineering its Biomedical Sciences Affiliate for the state of Kentucky.
PLTW is the leading provider of rigorous and innovative science, technology, engineering and math (STEM) curricular programs for middle and high schools across the U.S. PLTW strives to develop strong partnerships with schools and industries in order to help a diverse group of students achieve success in engineering and engineering technology programs. The PLTW Biomedical Sciences program (BMS) is an introduction to the various medical fields, especially for those students interested in math, science and the human body. This program will also demonstrate how the skills students learn are used in the biomedical sciences. 
PLTW partners with a group of institutions selected as affiliates. These affiliates are colleges and universities, including the University of Kentucky, that have an agreement with PLTW to facilitate the delivery of PLTW programs. These programs allow for professional development, college-level recognition, program quality initiatives and statewide/regional support and communication.
"UK has proven to be a very successful Engineering Affiliate University, training over 90 teachers thus far," said Laura Greenaway, associate director of University Initiatives for PLTW. "They've continued to grow both their PLTW Engineering Schools as well as PLTW Biomedical Sciences schools, so it only makes sense for them to support the BMS demand and start offering PLTW Core Training for BMS.UK has a very strong tie to their State Department of Education, and with wide support from their network of schools, it cultivates a rich atmosphere for learning and growing the PLTW program in Kentucky."
UK continues to expand its certified engineering programs across the state, which number 22 certified schools today. UK also has nationally recognized colleges of Medicine and Pharmacy as well as health care facilities, creating an ideal atmosphere for PLTW Core Training to advance to the Biomedical Sciences School. UK's PLTW Director Dianne Leveridge says students enrolled in the programs gain valuable hands-on experience.
"The kids absolutely love the program," Leveridge said. "We see them making the connections between math and science, particularly biology and physics. The PLTW curriculum provides options and opportunities for Kentucky students who may have otherwise overlooked STEM choices. They finish high school excited and ready for postsecondary college and/or careers, while simultaneously building the STEM pipeline for our state."
A total of 107 Kentucky middle and high schools are enrolled in Project Lead the Way, representing 40 of the state's 174 public school districts. PLTW's Pathway to Engineering and Biomedical Sciences programs are taught in 65 Kentucky high schools, while its Gateway to Technology program is taught in 42 Kentucky middle schools.
For more information on Project Lead the Way's collaboration with colleges and universities, visit http://www.pltw.org/colleges-universities.
MEDIA CONTACT:  Hayley Lynch, (859) 257-1754, ext. 228; hayley.lynch@uky.edu