UK President Todd to Retire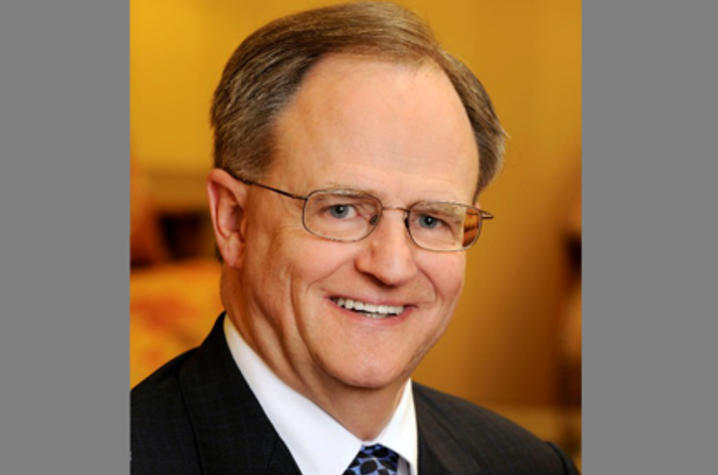 LEXINGTON, Ky. (Sept. 8, 2010) – Following nearly a decade of unprecedented growth and expansion, Lee T. Todd, Jr. today announced plans to retire as president of his alma mater — the University of Kentucky — on June 30, 2011.
Todd, who became UK's 11th president on July 1, 2001, said it was with "conflicting emotions and a heavy heart" that he and his wife, Patsy, also a UK alum, had reached this decision.
"This university is the love of our lives," he said. "As I have said many times before, this is the only job in higher education I ever wanted because I feel it provides the greatest opportunity to improve the lives of Kentuckians. I believe – indeed, I know – that UK is the soul of this Commonwealth … I am convinced it is the most important institution in Kentucky, with the greatest capacity to improve the lives of Kentuckians and the condition of our state."
However, Todd said 10 years of running the university during some of the most challenging economic times in decades, had "begun to take its toll on us. To continue in this job without being able to give it the high level of energy it needs would be a disservice to the institution I care about so much. So, this is the right decision at the right moment."
During his 10-year tenure, UK has sustained nine general fund appropriation cuts – a series of reductions that Todd said means his work is left "unfinished" – even as the university continues to make progress on its ambitious plan to reach a state-mandated goal of becoming a Top 20 public research institution by 2020.

To that end, UK's enrollment growth and expansion of research dollars and facilities has been unprecedented in the university's history. Some milestones include:

--  Developing the Top 20 Business Plan, the first such blueprint developed by any public institution to reach the state-mandated goals set forth in the 1997 higher education reforms.
--  Increasing the university's operating budget from $1.2 billion to $2.4 billion, even as state appropriations remained flat. In 2001, UK's state appropriation was $303 million; currently, it is $306 million.
-- Boosting research expenditures from $212 million to $367 million.
-- Increasing undergraduate enrollment 11.2 percent even as the university's retention rate has reached a record 81 percent and its graduation rate a record 61.4 percent.
-- Completing the institution and the state's first $1 billion capital campaign, only the 31st higher education institution – public or private – to accomplish such a goal.
-- Overseeing the construction of the new, $570 million UK Chandler Hospital.
-- Overseeing the completion of the new UK College of Pharmacy, the largest academic building in Kentucky and among the largest in the country.
-- Making significant strides in diversity. Enrollment of African-American students has increased 33 percent since 2001. UK now has 89 African-American faculty members, up from 57 in 2001 and President Todd hired the institution's first vice president of Institutional Diversity. And UK now has 236 women in administrative roles, up from 155 in 2001.
-- Creating the university's first Office of Commercialization and Economic Development.
-- The Lexington Venture Club, which Todd helped create, has seen investments soar from less than $15 million in 2003 to $47.5 million in 2009.
--  Transforming UK Athletics into a truly self-sustaining organization. UK Athletics is one of only 14 programs in the nation that is completely self-supporting. UK Athletics also provides $1.7 million each year to support general academic scholarship programs. 
"We've made enormous progress – more Kentuckians enrolled, more research aimed at the tough problems facing our state, and greater outreach to touch the lives of every family and every community across our Commonwealth," Todd said. "And we've made great strides during one of the toughest economic climates this institution has ever faced. We've been able to do this because of the faith, dedication and perseverance of our students, faculty and staff, who continue to amaze me with their talent and spirit.

"There is much work still to do," he said. "While our progress has been substantial, UK has not reached the goals we have set for ourselves … I want nothing more than for this university to continue to move forward and to continue to be a part of that. But the time has come for new leadership and energy and vision … Patsy and I are so grateful for the privilege of leading this wonderful and essential institution."
Download a fact sheet (PDF) outlining President Todd's accomplishments at UK.
Download a collection of quotes (PDF) concerning President Todd's retirement announcement.