UK Receives $12 Million Gift From UK Alumnus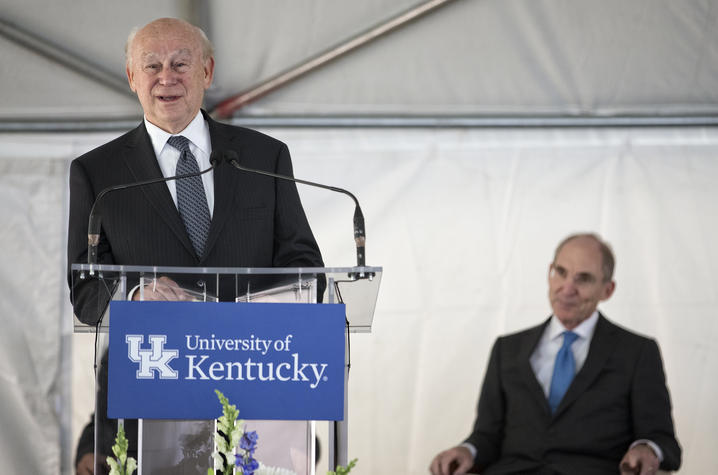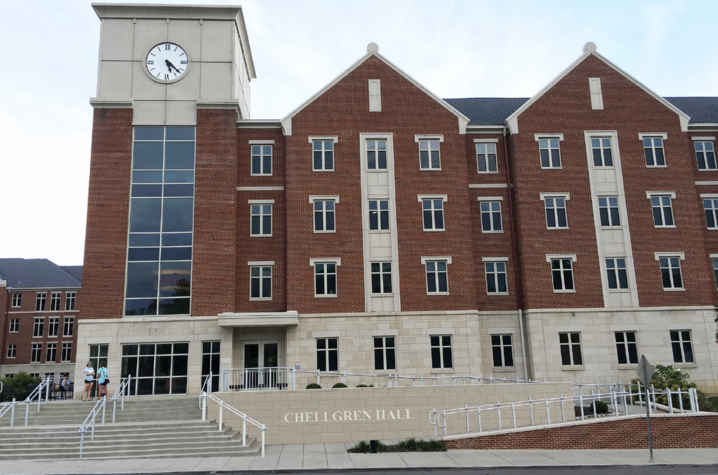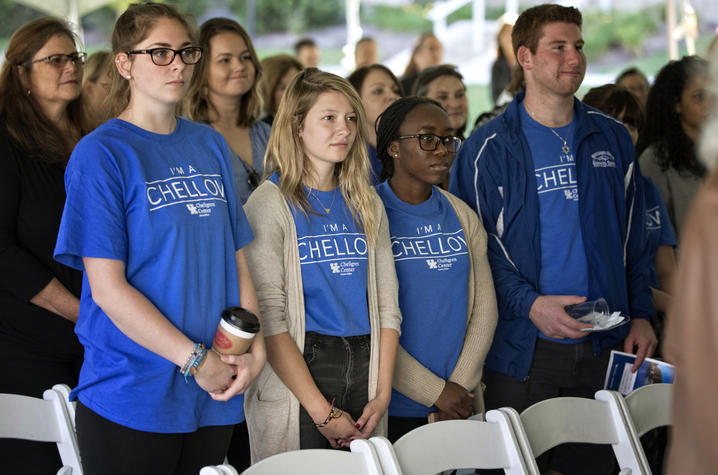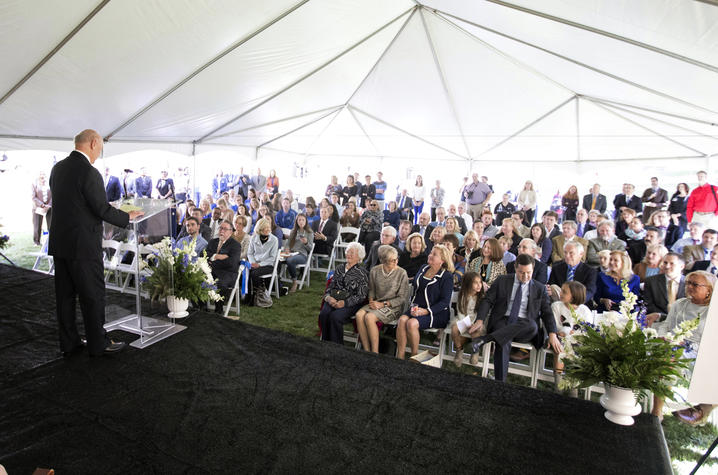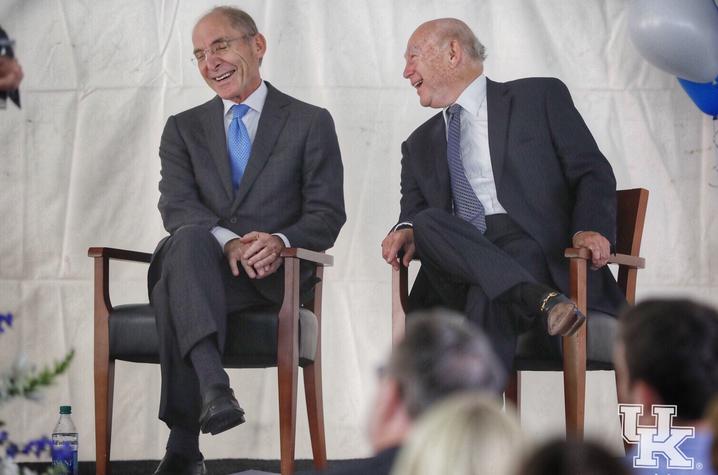 LEXINGTON, Ky. (Oct. 19, 2017) — University of Kentucky President Eli Capilouto yesterday announced a more than $12 million gift from UK graduate and philanthropist Paul Chellgren and his wife, Deborah Cole Chellgren, to support the Chellgren Center for Undergraduate Excellence.
The Chellgren Center has long been one of the premier centers of undergraduate excellence in Kentucky.
As a result of the gift, university officials announced yesterday, Woodland Glen I residence hall in the heart of the UK campus is being renamed Chellgren Hall.
"Guided by our land-grant mission, and fueled by tremendous talent and collaboration throughout our community, the University of Kentucky aspires to be one of the best residential research institutions in the country," Capilouto said. "For many years, the Chellgren Center for Undergraduate Excellence has been central for realizing this aspiration. The center has leveraged our institutional assets, as both a land-grant and flagship research university, to support undergraduate excellence. On behalf of the UK family, I want to extend our sincerest thanks to Mr. and Mrs. Chellgren, who have left an indelible mark on our institution."
"I am honored to have the opportunity to give back to the University of Kentucky — an institution that has meant so much to me and my family," Chellgren said. "Giving back is about those we impact, educate and serve, and the future we want them to create. In the past decade, almost 400 Chellgren Center students have come to UK in search of an education that challenges them to compete and succeed in a complex and diverse 21st century economy.
"This gift is about the next several generations of those students who will come to this place seeking an education that will allow them to succeed in the quest to lead lives of meaning and purpose in a world that needs such leadership."
Chellgren's commitment to improving and enriching undergraduate education at UK continues to impact thousands of UK students, faculty and staff. The Chellgrens are generous supporters of the university, with a total philanthropic impact, including this current pledge, of more than $18 million.
Capilouto will recommend to the Board of Trustees this Friday the acceptance of the gift and the naming of the residence hall. The gift includes:
More than $3.5 million from Paul W. and Deborah Cole Chellgren to support the Chellgren Center; $1.25 million of that amount will launch the Chellgren Initiative to advance undergraduate excellence.
$8.5 million will be used to create an endowment to support ongoing programmatic needs of the center. The $8.5 million comprises a life insurance policy and death benefit payable to the university.
Chellgren, a native of Tullahoma, Tennessee, and 1964 graduate of UK, was an Honors Program student, a star intercollegiate debater and president of the student body his senior year. After UK, Chellgren attended Harvard University where he earned an MBA. He subsequently obtained an advanced degree in economics from Oxford University where he has been named an honorary fellow.
In addition to his celebrated career in business — one that included service as the chairman and chief executive officer of Ashland Inc. — Chellgren has been an active UK alumnus. He served 11 years on the UK Board of Trustees, was inducted into the UK Gatton College of Business and Economics Hall of Fame in 1995, and the UK Hall of Distinguished Alumni in 2000.
In 2005, he began the Chellgren Fund for Student Excellence to provide resources for research in the physical sciences, life sciences, social sciences and the humanities. His gifts created the Chellgren Center for Undergraduate Excellence as a collaboration among several prestigious undergraduate initiatives. His philanthropy also instituted the Chellgren Student Fellows program — a special faculty mentoring initiative for high achieving students.
"For decades, Paul Chellgren and his family have given back to this university — through donations, as a board member, and as someone who has proudly represented UK as one of our Commonwealth's most successful CEOs," said Angela Edwards, chair of the Academic and Student Affairs Committee of the UK Board of Trustees. "He understands that the best education is one that challenges students to grapple with the questions of the day and to take from this place the skills they will need to be continuous, lifelong learners. We don't want students to simply get a job. We want them to be poised to create jobs. We are preparing them to lead. We are preparing them to change communities and our world. And we are creating centers of excellence and high-tech residence halls to ignite that learning."