UK's Coldstream to Benefit From New TIF Law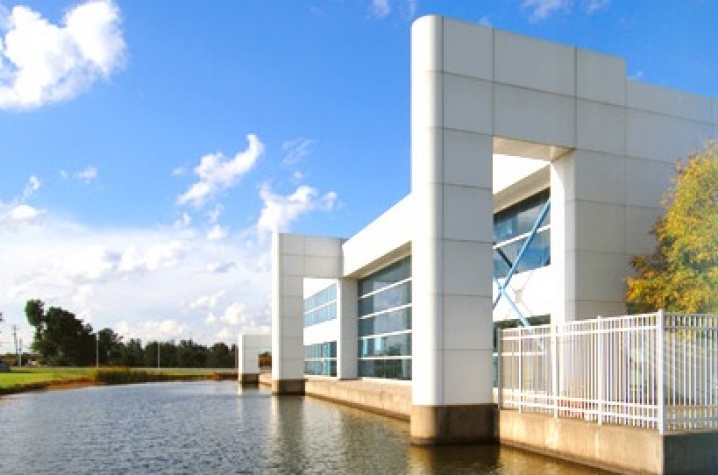 FRANKFORT, Ky. (March 22, 2011) – Gov. Steve Beshear today joined members of the Kentucky General Assembly at the state Capitol to sign HB 310 into law, amending and expanding the state's Tax Increment Financing (TIF) program.  HB 310 extends the window of time Signature TIF projects that received approval prior to Jan. 1, 2008 have to activate, increasing that time from five years to 10 years after the commencement date.
The bill also expands the TIF program to include mixed-use development projects located in a research park owned by a public university and to include projects located within three miles of a military base that houses, deploys or employs at least 25,000 military personnel, their families, military retirees or civilian employees.
"HB 310 allows us to provide additional time to several promising economic development projects that have been delayed by the challenging credit crisis our country has faced during the economic recession," said Gov. Beshear.  "Additionally, by broadening the TIF-eligible areas to include university-owned research parks and mixed-use development around Kentucky military bases we are increasing our ability to create new economic development opportunities."
"Using tax increment financing as an economic development tool enables the University of Kentucky to build new laboratory and incubator space at our Coldstream Research Campus," said UK President Lee T. Todd Jr. "These much needed facilities will house spinoff companies created by our innovative faculty and will attract companies interested in licensing technologies developed at UK."
The TIF program, which was transferred to the Cabinet for Economic Development in 2008, allows qualified public projects to use future gains in state and local tax revenues to finance the current improvements that will create those gains.  All projects are presented as a recommendation to the Kentucky Economic Development Finance Authority for approval.  To date, 17 projects, including nine Signature TIFs, have received approval through the program. 
Previously approved Signature TIFs that are eligible to benefit from the extension of activation provided by HB 310 include Ovation in Newport, as well as Center City, Nucleus and Museum Plaza in Louisville.
"I am pleased to see this piece of legislation complete the process and be signed into law by Governor Beshear," said Sen. Joey Pendleton, of Hopkinsville. "The overwhelmingly bi-partisan support for this bill shows our appreciation of the military stationed in Kentucky and for their families. Furthermore, this development will be good for the economy by bringing visitors to the area.  Every new dollar spent in a community turns over seven times. Those new dollars will be spent at gas stations, restaurants, grocery stores and other businesses. We anticipate there will be many tourism dollars spent in the community."
"Tax increment financing is a risk-free way for the state and local governments to promote economic development and job creation that has proven successful in Kentucky" said Rep. Bob Damron, of Nicholasville.  "This bill uses the TIF program to assist three large, very unique projects in different regions of the state."
"We must be prepared for success in order to succeed, and that is what this legislation does.  The passage of this bill will breathe new life into some much needed projects throughout the state," said Rep. Dennis Keene, of Wilder. "This will enhance blighted areas, create jobs, and promote economic development in these areas of the Commonwealth."
To read HB 310 in its entirety visit http://www.lrc.ky.gov/record/11RS/HB310/bill.doc.
Information on Kentucky's economic development efforts and programs is available at www.ThinkKentucky.com.