Upcoming Spring Football Game to Impact Transportation, Parking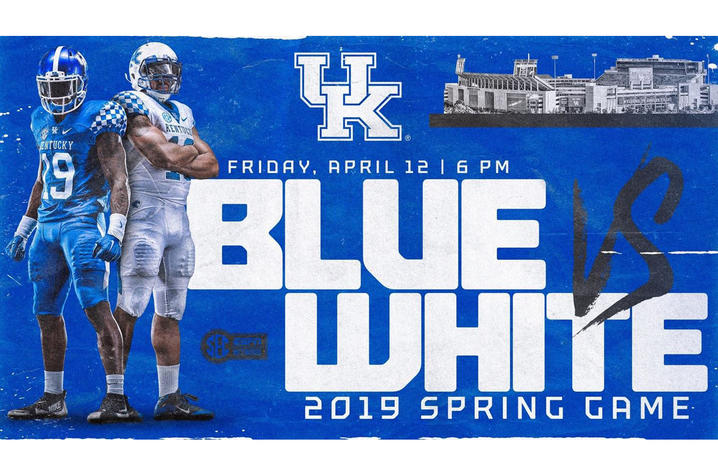 LEXINGTON, KY. (April 11, 2019) — Kentucky Football's annual Blue-White game will kick off 6 p.m. Friday, April 12, meaning some University of Kentucky students will need to relocate their vehicles in preparation for the game. In addition, UK employees should be prepared for an increase in traffic on and around campus that afternoon. 
Students who park in the following areas will need to relocate their vehicles to designated relocation areas. Please note that due to the Friday evening kick-off, relocation can begin as early as 1:30 p.m. but must be done before 3:30 p.m. The following areas require relocation:
Kroger Field Blue and Red Lots;
Commonwealth Drive Lot (located just north of Greg Page Apartments);
Soccer/Softball North and South Complex (K) Lots; and
College View West Lot (adjacent to the UK Motorpool).
Students will be able to relocate to other parking lots and structures on campus, with the exception of UK HealthCare garages and reserved and residential parking areas. The South Limestone Garage (PS #5) and the Rose Street Garage (PS #2) will be available for relocation purposes.
Employees who park in the Orange Lot are not being asked to relocate. In addition, UK Transportation Services is adding an extra bus to the Orange Route Friday afternoon to better accommodate UK HealthCare employees who may be impacted by increased traffic in that area. The heaviest impact is expected to be from 4:30 to 6 p.m. and immediately following the game, around 8 to 9 p.m.
For more information, visit www.uky.edu/transportation and follow UK Transportation Services on Twitter @UKParking.