VIDEO: UK Alumnus Combines Creativity, Business Basics in Career as Composer
Video produced by UK Public Relations and Marketing. To view captions for this video, push play and click on the CC icon in the bottom right hand corner of the screen.
LEXINGTON, Ky. (June 21, 2017) — There is one lesson University of Kentucky alumnus A.J. Hochhalter has learned in his career as a Lexington-based film producer and composer that sticks out more than anything else.
"You're never going to do anything great when you're comfortable," Hochhalter said.
That philosophy, which he believes began while he was a UK student, launched his career as a music composer.
"That scenario that was set up in college," said Hochhalter, a graduate of UK's Gatton College of Business and Economics. "With the freedom to be a business major, but also be interested and active in other things, helped me become a composer who knows business that is now trying to get into other things. I could do intramurals and do random classes, and scuba diving. I was able to have the time to try a lot of stuff and if I didn't have that opportunity, I don't think I'd be as confident now, doing what I do, trying things in my career that I wouldn't normally try."
In fact, that inclination led to a surprise in 2016, when a documentary he composed music for, "Body Team 12," was nominated for an Academy Award! 
We recently chatted with the Louisville, Kentucky, native about what it was like to be nominated for an Oscar and how his UK experience prepared him for a career that would blend business experience with his natural creativity.  
What is your official title?
(A.J. Hochhalter): Film composer. Producer.
UK: What types of creative projects occupy your time?
(Hochhalter): I write music for films, documentaries and commercials. I work with directors and agencies early on in a production to help craft a unique sound for their film or commercial. Then, after direction has been decided, I work with musicians to record and compile final music. I have also been producing films a bit lately which is a very different process that I very much enjoy. A producer pretty much gets a movie off the ground and over the finish line by doing whatever it takes! Every day is different. I am learning a lot right now producing "NEAT: The Story of Bourbon."   
UK: What is a typical day like for you in your position?
(Hochhalter): While composing, I spend a lot of time in front of the piano writing. I also spend a good amount of time collaborating with musicians — both in person and over email. I really enjoy working in person with string players, it allows me to be creative in the moment and use their energy to sometimes compose new ideas in the moment. As a producer, I spend a lot of time on the phone, reading scripts, and coming up with new ideas and ways to fund them. 
UK: Tell us about the nomination for an Academy Award!
(Hochhalter): It was a surprise to me. I checked my email one morning and I had a message from my agent. All it contained was a link to THE Oscars website. I didn't really know what it meant at first but the more I scrolled, my heart started racing. A documentary called "Body Team 12" used my music and was nominated for "Best Documentary Short." It was and still is a surreal thing to think about. Although it did not win, a few friends and I had a little Oscar party at my studio and it was a great memory!
UK: What is the most challenging aspect of your work?
(Hochhalter): It is difficult to be creative on command and under tight deadlines. Sometime I sit in front of the piano with two days to write something and it takes time to be inspired. It is also hard to say, "I'm done, this movie or piece of music is finished," because there is always more I want to do. 
UK: What is the most fulfilling part of your job?
(Hochhalter): Watching people get the chills and cry when they watch or listen to something I've made. People can fake that they like something with what they say but when they have a physical or emotional response like that, I know that I've tapped in to something good and it makes me proud that I get to do this sort of thing as a job.
UK: Why did you choose to stay in Lexington after graduation?
(Hochhalter): It is the best. The people here are amazing. It is a small city community with big city things to do. I love the beauty of the surroundings and the art and creative community here. Oh, and UK basketball.
UK: What's your favorite aspect of living in Lexington?
(Hochhalter): The people.
UK: Why is music important to the success of a film?
(Hochhalter): It can completely change a scene. I've seen firsthand as a producer and a composer when you drop two different pieces of music into the same scene — it makes you feel something completely different. People interpret music differently too. So, the challenge of getting people "in the ballpark" of the emotion without manipulating their emotions and leaving room for people to figure things out on their own. There is an "intangible" quality to what music can do to someone and it does the same for films. Music can save or ruin a film. 
UK: How did UK prepare you for your career?
(Hochhalter): It taught me to try different things. It showed me that you can take a discipline from one area of life and apply it in a different area. For example, you can take things you learned in art and apply it to business and that is when cool breakthroughs happen. I use that every day when I'm bouncing between composer and producer. 
UK: What is your favorite UK memory? 
(Hochhalter): I went on a spring break trip my freshman year with University of Kentucky Christian Student Fellowship (UKCSF) to the Grand Canyon. I met my wife and my best friend to this day on that trip. 
UK: What is the best piece of advice you would give current UK students?
(Hochhalter): Try a lot of different things. Get real world experience as quick as you can. Be honest. Chase big and daunting goals even if you think you are not ready. Even if you fail. That is when you learn and grow.
Watch the video above to see Hochhalter in action inside his Lexington studio and find out why his Academy Award experience is motivating him as he works on current projects.
This video is part of a bi-monthly UKNow series. We want to tell "see blue." stories about our alumni to show how the University of Kentucky prepares students to succeed after graduation. If you know of any UK alumni who should be featured, please email us. We might choose your suggestion for our next "see blue." alumni story on UKNow.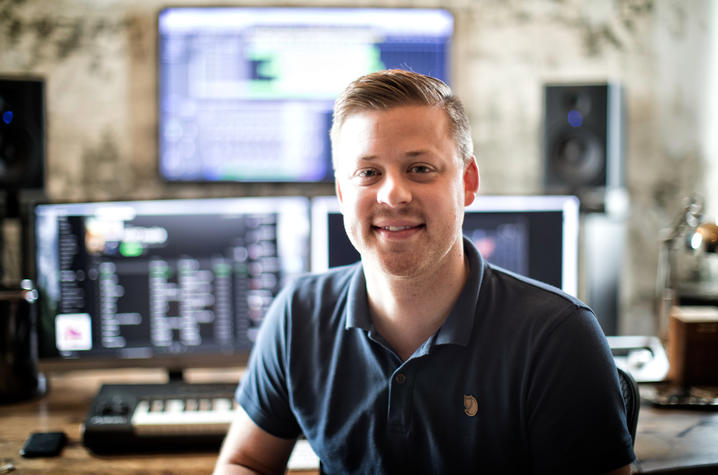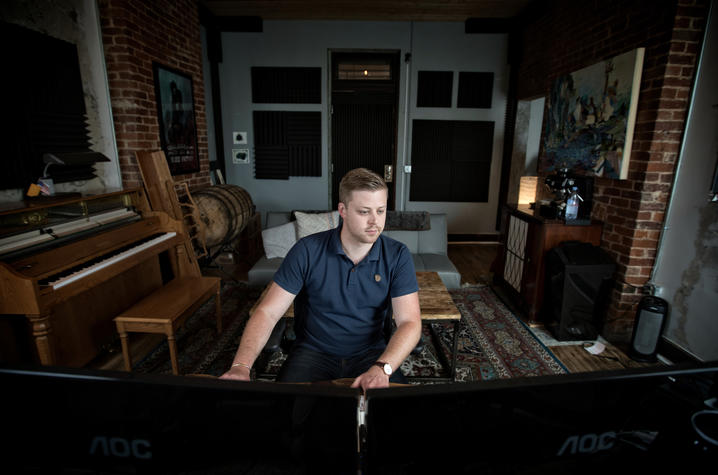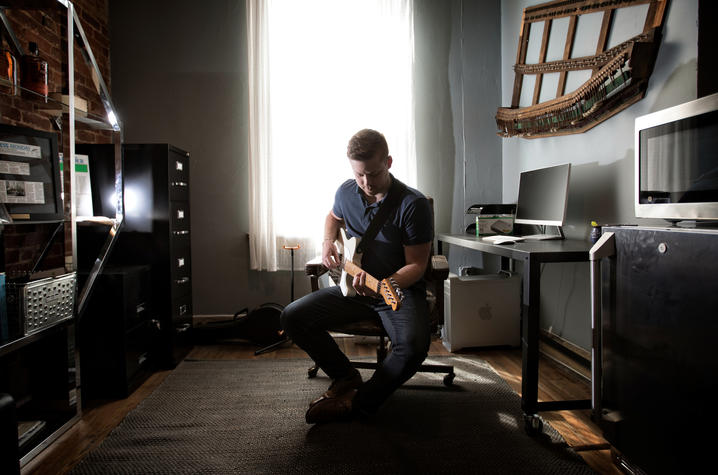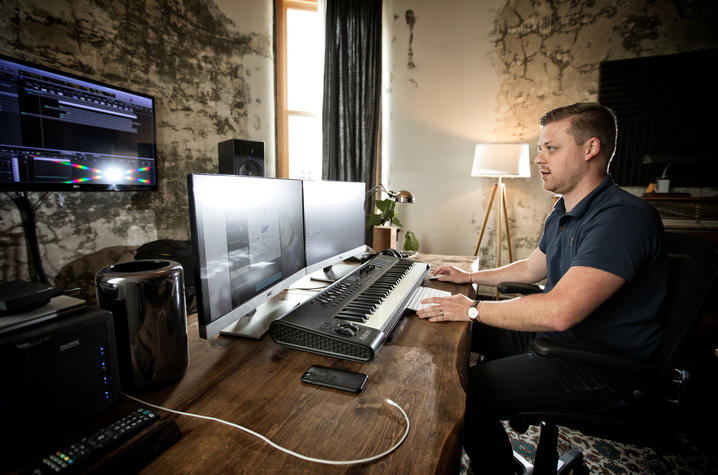 UK is the University for Kentucky. At UK, we are educating more students, treating more patients with complex illnesses and conducting more research and service than at any time in our 150-year history. To read more about the UK story and how you can support continued investment in your university and the Commonwealth, go to: uky.edu/uk4ky. #uk4ky #seeblue