Winter Weather Bike Commuting Clinics Set for Feb. 19-22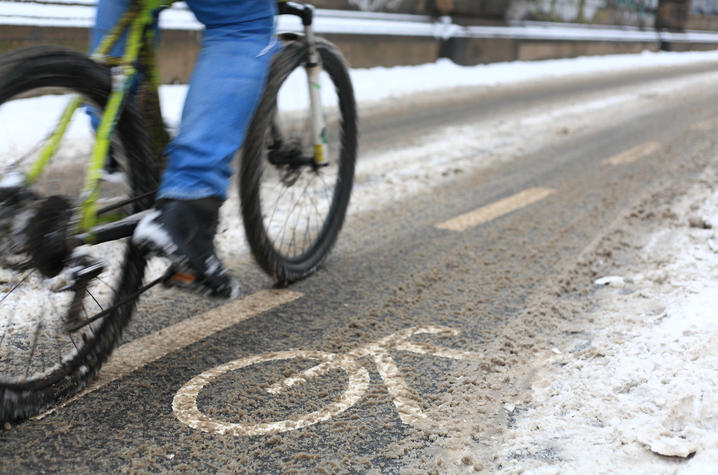 LEXINGTON, Ky. (Feb. 19, 2018) — Cold weather doesn't have to mean an end to getting around on two wheels. Starting today, University of Kentucky Transportation Services will be offering a series of hands-on workshops on navigating winter weather on a bike to help make all-weather commuting easier.
The Winter Weather Bike Commuting Clinics will be held from 3 to 6 p.m. Monday, Feb. 19; 5 to 8 p.m. Tuesday, Feb. 20; 3 to 6 p.m. Wednesday, Feb. 21; and 5 to 8 p.m. Thursday, Feb. 22. All clinics are drop-in style, and will be at Wildcat Wheels Bicycle Library, located on the first floor of Blazer Dining.  
The clinics will include topics such as winter riding tactics, winter bike gear and clothing, and how to winterize and maintain bikes. In addition to winter-specific tips, participants will also learn how to load a bike on a bus and general bike safety information.
Campus cyclists are encouraged to sign up for UK Alert for information about closures and delays, and to allow extra time for their commute on snowy, icy or wet days.
UK Transportation Services has also compiled cold weather cycling tips at www.uky.edu/transportation/alternative-transportation_bicycle-information_coldweather for those who are unable to attend the clinics.