College of Communication and Information Graduate Finds Passion Behind the Scenes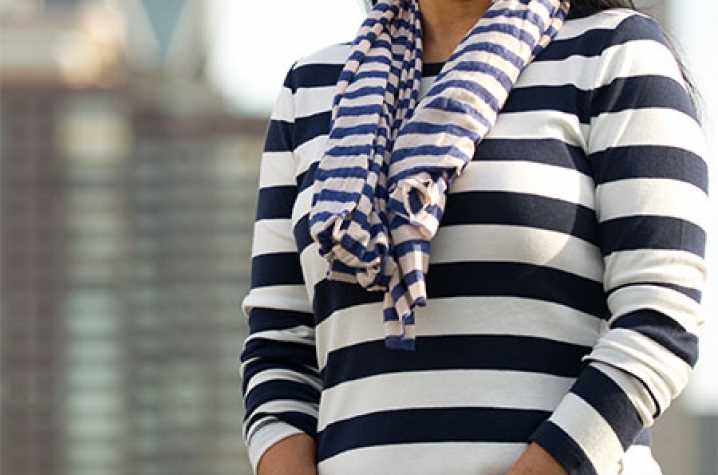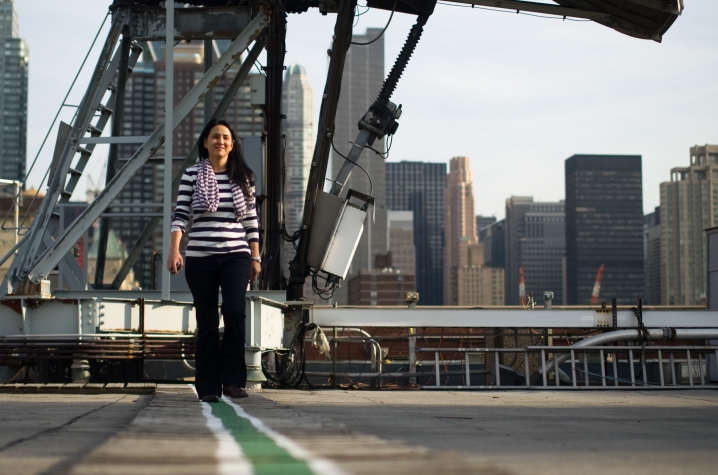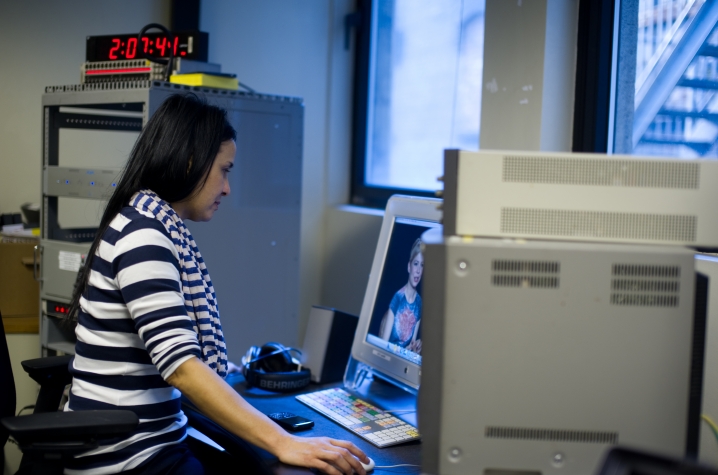 It is often said that athletics represent the front porch of the university for many people -- the way students and others first hear about an institution and first interact with it.
For Sharon Johnson, a lifelong love of University of Kentucky basketball not only brought her to UK, but in an important sense, helped pave a path to New York City and a profession in the national media, interviewing celebrities every day from Sandra Bullock to Kentucky native George Clooney.
"I chose to go to the University of Kentucky because I love Kentucky basketball and I wanted to go to the games and I knew that was the only way I could go," said Johnson, who attended Somerset Community College for two years before transferring to UK's College of Communication and Information. "The Kentucky basketball tradition has always been inside me since maybe 8 or 9 years old."
Once at UK, the community that being a member of the Big Blue Nation helped form extended to campus where Johnson lived in a residence hall and got deeply involved in her studies.  Upon graduating, she landed a job working in promotions with local CBS affiliate, WKYT.
There, Johnson was mentored by UK graduate and long-time anchor Barbara Bailey. That first position led to producing jobs with WKYT and a Knoxville, Tenn. station, before an opportunity opened up with CBS in New York. For the better part of 12 years, Johnson has been an entertainment producer, where a seemingly every day occurrence is interviewing Angelina Jolie, Meryl Streep or some other star from Hollywood.
But even in the bright lights of New York, lessons learned at UK come in handy, she says.
"It's in my blood to just treat people like people and I got that from Kentucky and I credit Kentucky because of that," Johnson says. "They respond to me because they see it's genuine and I totally credit Kentucky and going to the University of Kentucky."
Johnson advises students to get involved at UK and, in particular, to pursue professional internships that will enhance their educational experiences and broaden their networking and contacts.  She also encourages students to find mentors when they first enter the workforce. "When I first started working at WKYT, (Barbara Bailey) literally took me under her wing, taught me the business ... and to this day I credit her for being where I am today."