UK Pediatrics Chief Receives Ronald McDonald House Charities of the Bluegrass Legacy of Love Award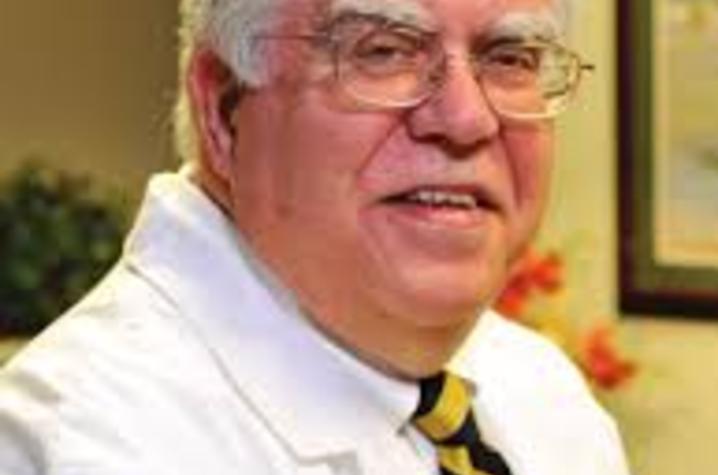 LEXINGTON, Ky. (Sept. 22, 2016) — The Ronald McDonald House Charities of the Bluegrass (RMHC) recently honored Dr. Carmel Wallace, chair of the University of Kentucky Department of Pediatrics and physician-in-chief of Kentucky Children's Hospital, with the 2016 Elizabeth Carey Nahra Legacy of Love Award.
The award recognizes an organization or individual whose exceptional contributions or projects have enabled the Ronald McDonald House of the Bluegrass to assist families of children hospitalized at Kentucky Children's Hospital (KCH). Wallace founded the Helping Hands Fund, which supplements family donations to cover the charity's operational costs through scholarships. The fund contributes $20,000 annually to the RMHC.
"Many of our KCH families reside in Eastern Kentucky and travel long distances to receive the best care possible for their child," Wallace said. "The Ronald McDonald House Charities have provided support so parents can stay close to their children and have a place to lay their head at night. Covering the operational cost to stay at RMHC was an opportunity for us to make life a bit easier for these families." 
A native of Eastern Kentucky, Wallace has worked to ensure Eastern Kentucky families receive access to advanced pediatric care available at KCH. Through Wallace's leadership, KCH has extended its presence in Eastern Kentucky by providing specialists and clinical services in rural communities.
Wallace accepted the award during the charity's annual McDazzle Gala on Sept. 10. Recipients of the award are selected by the family of Elizabeth Carey Nahra, an advocate and former director of the Ronald McDonald House who passed away in 2015. Past recipients include KCH, Children's Charity Fund of the Bluegrass and KCH neonatologist Dr. Nirmala Desai.
MEDIA CONTACT: Elizabeth Adams, elizabethadams@uky.edu