UK, U of L Partnership Victory for All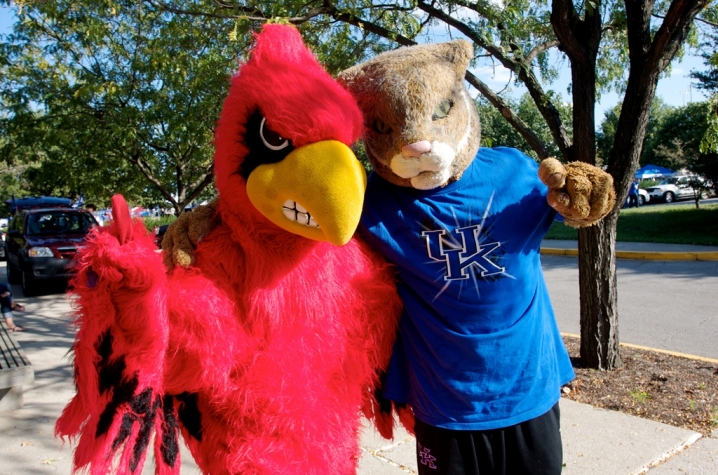 Most of the headlines you read when the University of Kentucky and the University of Louisville are together revolve fierce rivalries and competitions on athletic playing fields.
Not much is written about what one journalist once referred to as "quieter victories," or those victories we share because of partnerships with one another:
The collaborations among UK-U of L scientists … The partnerships in areas like energy and advanced manufacturing … the focused agenda and values we share to advance our communities and the Commonwealth.
Another example of those shared values occurred this week when UK and U of L – along with corporate partners Brown-Forman and Jim Beam – announced a major grant from the two Kentucky distillers to help fund our continued alcohol education efforts. More about the grant and the growing initiatives can be found in this release: http://uknow.uky.edu/content/distilleries-fund-alcohol-education.
Together, the two companies awarded UK and U of L more than $600,000 to fund ongoing efforts at our schools in this critical area. In all, the two companies have given more than $1 million to the two institutions since 2008 to fund alcohol education efforts.
We know, for example, that too many college students drop out – or face even greater threats – as a result of alcohol abuse. But we also know that this problem can be attacked and conquered – with strategic, thoughtful approaches like those being developed and implemented at both schools.
And that's the kind of victory in which we all can take pride.