Romond Elected to NSABP Board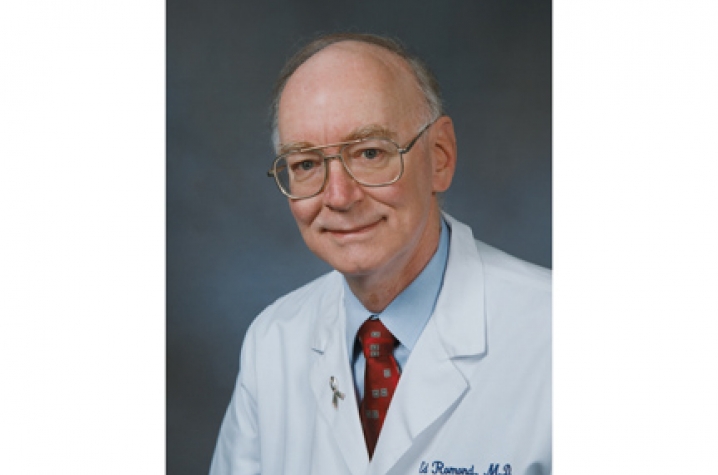 LEXINGTON, Ky. (April 13, 2010) – Dr. Edward H. Romond, professor of medicine at the University Kentucky College of Medicine and a cancer specialist for UK's Markey Cancer Center, has been elected to the Board of Directors of the National Surgical Adjuvant Breast and Bowel Project. Romond was elected to a three-year term continuing through 2012.
The National Surgical Adjuvant Breast and Bowel Project (NSABP) is a clinical trials cooperative group supported since its inception by the National Cancer Institute. Since 1958, NSABP has enrolled more than 110,000 women and men in clinical trials in breast and colorectal cancer. Headquartered in Pittsburgh, Penn., NSABP has research sites at nearly 1,000 major medical centers, university hospitals, large oncology practice groups, and health maintenance organizations. At those sites and their satellites, more than 5,000 physicians, nurses and other medical professionals conduct NSABP treatment and prevention trials.
Romond is board-certified in internal medicine, hematology and medical oncology.  As a researcher, he has been involved in many clinical trials for treatment of  breast cancer. One of the most significant improvements in breast cancer care in 25 years came out of a national study headed up by Romond evaluating the drug Herceptin for early stage HER2-positive breast cancer. The trial proved so successful this treatment is now the standard of care worldwide for women with this type of breast cancer.