Art Professor Showcased in International Newsletter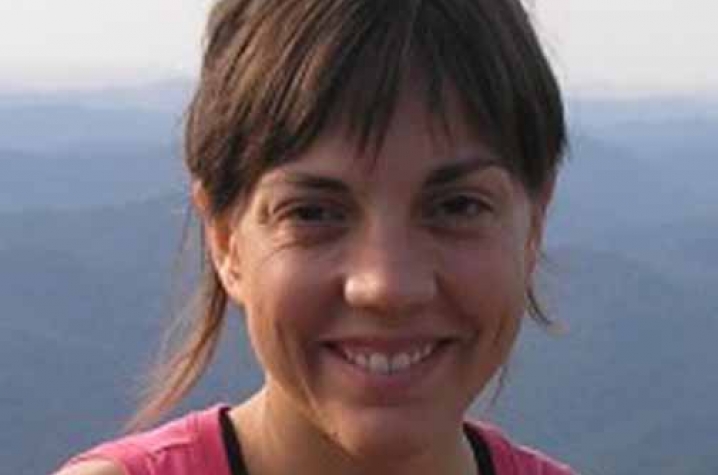 LEXINGTON, Ky. (Oct. 29, 2010) − Rae Goodwin, University of Kentucky assistant professor of art, has been recognized in the October issue of Educator Showcase, an online newsletter from Integrative Teaching International. The website, which showcases exceptional performances in teaching, features a brief profile of Goodwin accompanied by a select few samples of her work.
Integrative Teaching International acknowledged Goodwin for her artistic work in performance, photography and sculpture. The newsletter praises Goodwin for using her work as a process to challenge her own concepts of identity, family, gender and society, and also for giving viewers a vehicle to ask the same questions of themselves. To view the Educator Showcase article featuring Goodwin, visit the newsletter online at http://itt.squarespace.com/news/2010/10/11/october-2010-educators-showcase-rae-goodwin.html.
Goodwin's work, which uses ironic humor, repetitive methods and suggestive materials, is described as both inviting and intimidating. Through her art, she asks the viewer to become more aware of their own body and life.  
Additionally, the website highlights a project Goodwin assigned to her UK students called, "Portability and Possibility." The assignment required students to create a contained still life by choosing objects based on a specific color scheme and placing them inside of a box. By shining one light source into the box, students created dramatic shading and a variety of color intensity. Examples of students' final pieces from the project are displayed on the website. 
"Professor Goodwin has made a terrific impact on the UK art program during the short time she has been here," says Benjamin C. Withers, chair of the UK Department of Art. "The attention and focus she has given to our new Foundations curriculum is a key reason why we have raised our retention rates of first to second year students to 96%. To have her receive this national recognition is a just reward for her dedication to the links between teaching and research."
Goodwin earned her master's degree in fine arts from Winthrop University in Rock Hill, S.C., and currently serves as director of art foundations at UK Department of Art. Her work has been exhibited at several venues both nationally and internationally, including the Atlanta Contemporary Art Center and the McColl Center for Visual Art.
Integrative Teaching International is dedicated to providing emerging educators with the practice-based skills, knowledge and experience needed for exemplary college-level teaching. In addition to providing a forum for exploration, elaboration and improvement of existing skills, Integrative Teaching International offers lectures, panels and public discussion groups to guide and advise emerging educators.