UPK Authors Win Susan Koppelman Award for 'Women and the White House'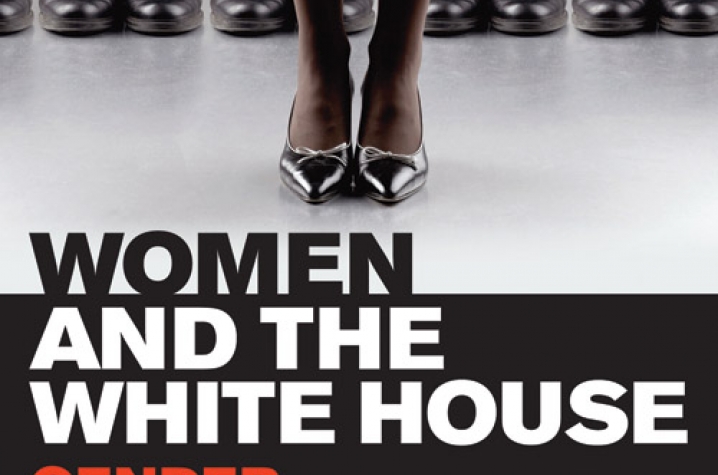 LEXINGTON, Ky. (April 23, 2014) — University Press of Kentucky (UPK) authors Justin S. Vaughn and Lilly J. Goren have been named co-recipients of the 2014 Susan Koppelman Award for the Best Anthology, Multi-Authored, or Edited Book in Feminist Studies for their book "Women and the White House: Gender, Popular Culture, and Presidential Politics."
The Susan Koppelman Award, presented by the Popular Culture Association/American Culture Association (PCA/ACA), was established in 1985 to honor renowned feminist literary historian Susan Koppelman, who edited the first anthology of feminist literary criticism.
The award was presented April 17 at the 2014 PCA/ACA annual convention held in Chicago.
With a strong, multidisciplinary approach, "Women and the White House" examines how the president and the first lady exist as a function of public expectations and cultural gender roles. Vaughn and Goren lead a team of distinguished scholars who consider the way our contemporary political culture frames the role of gender in politics and how citizens are encouraged — if not instructed — to observe and engage with female political leaders.
Portrayals of the first family have long been shaped by public perceptions of life in the White House, and in turn, how they reflect trends in the nation's changing ideas of what makes an ideal family. Initiating a wider discussion about the possibility of a female president in the United States, "Women and the White House" looks at the ways in which popular perceptions of gender will impact her leadership, and the cultural challenges she will face.
Lilly J. Goren is professor of political science and global studies at Carroll University and the editor of "You've Come a Long Way, Baby: Women Politics, and Popular Culture."  Justin S. Vaughn is assistant professor of political science at Boise State University.
The Popular Culture Association/American Culture Association strives to stimulate an international interest in popular culture studies through the establishment and promotion of conferences, publications, and discussion.
The University Press of Kentucky is the scholarly publisher for the Commonwealth of Kentucky, representing a consortium that now includes all of the state universities, five private colleges, and two historical societies. Led by Director Stephen Wrinn, its editorial program focuses on the humanities and the social sciences. Offices for the administrative, editorial, production and marketing departments of the press are found at UK, which provides financial support toward the operating expenses of the publishing operation.   
To order the "Women and the White House," visit online at www.kentuckypress.com.
MEDIA CONTACT: Whitney Hale, 859-257-8716; whitney.hale@uky.edu