DeVeau Assumes Top Position at Secat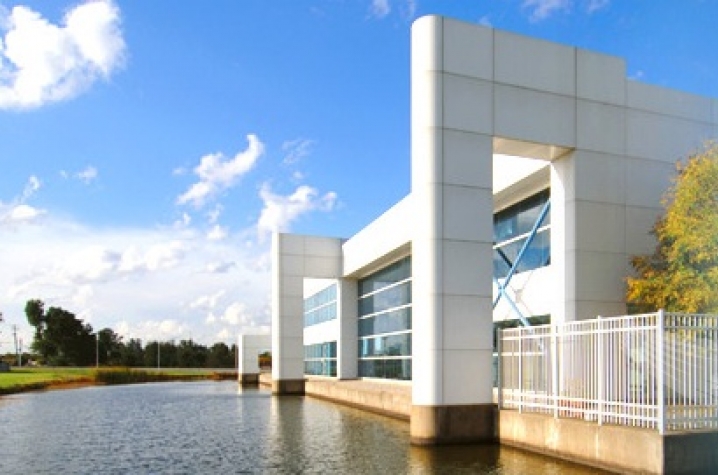 LEXINGTON, Ky. (Dec. 5, 2011) — Daniel E. DeVeau was named president and CEO of Secat, Inc., located at the University of Kentucky's Coldstream Research Campus, on Monday, Nov. 28.  He replaces Denis W. Ray, who is retiring at the end of the year. 
DeVeau brings over 40 years of light metal innovations in "highly engineered" materials, products, and process design, engineering research and development, global manufacturing, quality management, marketing, finance, mergers and acquisitions. He was formerly group president and CEO of Berkshire Hathaway Companies with considerable international executive leadership at Rubbermaid, Forstmann- Little Industries, and AO Smith. Further, DeVeau has actively served in various capacities at numerous for-profit and nonprofit boards.
He has been an engineering adjunct faculty at Grand Valley State University, Ferris State University and Western Michigan University for more than 25 years. DeVeau has actively served as a light metals product and process consultant in diverse transportation, aerospace, industrial, energy, sporting goods, construction, appliance, and consumer markets.
DeVeau received his bachelor's and master's engineering and business degrees from The Ohio State University and The University of Michigan in 1974, 1983 and 1988, respectively. He is married to Brenda with three daughters, Lauren, Katherine, and Clare.
Outgoing president and CEO Ray served on the Secat, Inc. board, representing IMCO Recycling in 2000-2001 and Aleris International in 2004-2008.  He was appointed president and CEO of Secat, Inc. in March 2009.  
Secat, Inc. was established in August 1999, and performs cutting-edge research and delivers commercially viable technologies and processes on behalf of the aluminum industry.
MEDIA CONTACT: Jenny Wells, (859) 257-5343; Jenny.Wells@uky.edu