Advisers Offered Webinar Series on Retention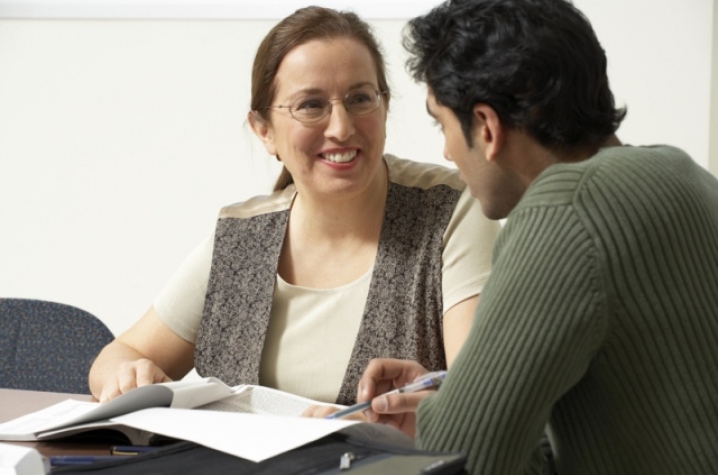 LEXINGTON, Ky. (Sept. 14, 2009) -- Academic advisers play an important role in helping students stay at the university and complete their education. And advisers at the University of Kentucky are getting extra support with that responsibility through a webinar series offered this 2009-2010 academic year by the UK Advising Network and the Office of the Provost.
Titled "Reaching and Retaining Students," this series is produced by the National Academic Advising Association (NACADA) and is especially relevant to UK's "war on undergraduate student attrition."
"Student retention is one of our top priorities in reaching Top 20 status, and the role of the academic adviser is critical to student persistence and success," said UK Provost Kumble Subbaswamy.  "This series features national experts, and I am pleased the UK Advising Network will offer an onsite discussion format led by UK's leaders in their respective fields following each webinar."
The series of seven webinars and subsequent discussions will take place from September 2009 to May 2010 covering various topics advisers deal with on a daily basis.
Mike Mullen, associate provost for undergraduate education, says advising is an important component of student success at UK, and he encourages participation in the webinars. "This webinar series, aimed at both staff and faculty advisers, is an opportunity for professional development right here on campus. These webinars will help further the discussions on campus about how we can better serve our students through the advising mission."
The series kicks off with a webinar titled "The Role of Academic Advising in Student Persistence" from 2 to 4 p.m. Thursday, Sept. 17, in the Center Theater of the UK Student Center.
For a full list of the webinars, visit the UK Advising Network at http://www.uky.edu/UGS/advising_network, or for more information contact Matthew Deffendall at 257-3532 or mbdeff2@email.uky.edu.