Esser Picked To Lead UK's Center for Muscle Biology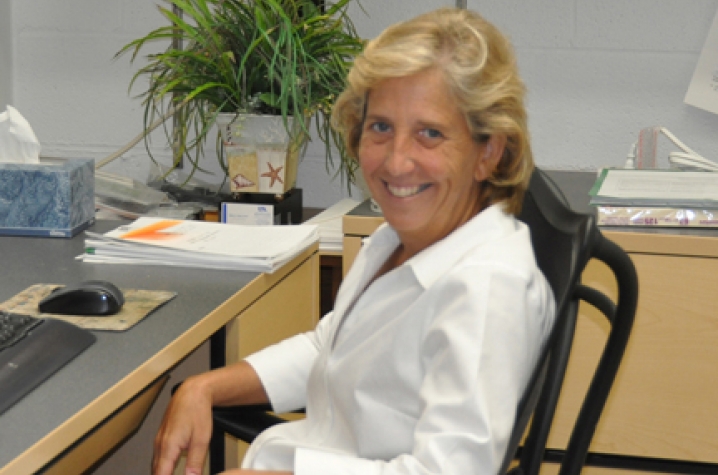 LEXINGTON, Ky. (July 28, 2010) − Karyn A. Esser has been appointed the director of the University of Kentucky Center for Muscle Biology.
Esser, a professor of physiology, came to UK in 2004 from the University of Illinois, Chicago. She earned her doctorate in exercise physiology at the University of Michigan and completed a post-doctoral fellowship in molecular biology with the Children's Medical Research Foundation at the University of Sydney, Australia.
Esser's research focuses on adaptation of skeletal muscle in health and disease. Understanding how muscles sense and respond to their environment will hopefully provide useful targets for drug development and therapeutic strategies.
In her new leadership role Esser succeeds Michael B. Reid, who became the center's founding director in 2008. Reid is also chair of the Department of Physiology.
"Dr. Reid has done a tremendous job founding the Center and in a short time it has grown to be the premier site nationally for research in adult muscle biology," Esser said. "I am honored to be given this opportunity to build on Dr. Reid's success as we move forward."
Reid said Esser had all of the necessary attributes to succeed as the center's new leader.
"We are extremely fortunate to have a world-class scientist like Dr. Esser as our new director," Reid said. "Her innovative research, distinguished reputation, and dynamic personality make her an ideal leader for the center."
The goals of the UK Center for Muscle Biology are to foster collaboration among clinical and basic scientists, catalyze translational research, stimulate educational activities and increase national recognition for the university in the field of muscle biology. The center promotes research- and education-related initiatives by integrating the activities of investigators from nine colleges at UK and the investigators have been successful in obtaining significant funding from the National Institutes of Health.