Griffith Appointed Associate Dean for Student Affairs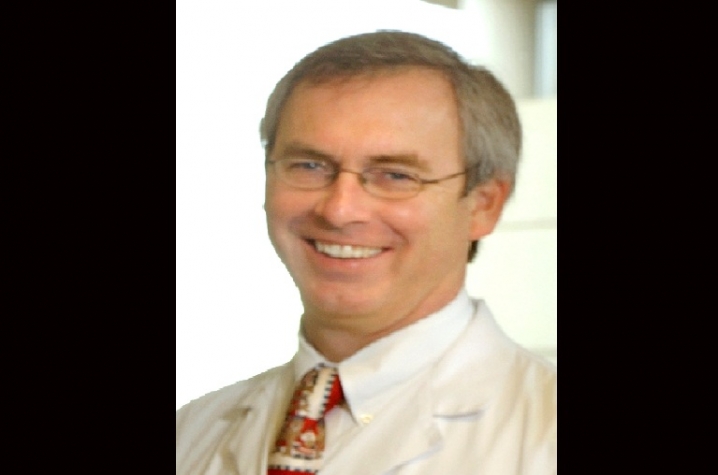 LEXINGTON, Ky. (Sept. 16, 2010) − The UK College of Medicine announces the appointment of Dr. Charles "Chipper" Griffith, professor of Medicine and Pediatrics and former residency director for Internal Medicine, to the role of associate dean for Student Affairs. In this new role, Griffith oversees all aspects of the Student Affairs Office and works directly with all medical students from the time they begin medical school until graduation providing both academic and career counseling.
"I am excited about the opportunities and challenges this position presents because of the nature of the practice of Medicine, which is always evolving," said Griffith. "The needs of students are always growing and changing and we want to provide them with the resources that they need, be their advocate, and someone they can turn to for advice."
Griffith shares the responsibilities of this position with Dr. Todd Cheever, who returns as assistant dean of Student Affairs, having previously served in the role for seven years before leaving to pursue international aid work. The sharing of this role allows both doctors to continue their clinical activities and better serve their students, explained Griffith, who was recently profiled in the American College of Physician's new Teaching Medicine six-book series.  
"The College of Medicine is privileged to have one of the most highly recognized medical educators in the country in Dr. Griffith as well as an enormously experienced psychiatrically trained counselor in Dr. Cheever. I think the combination of Drs. Griffith and Cheever gives us one of the strongest student affairs offices anywhere" said Dr. Darrell Jennings, Senior Associate Dean for Education.
As Griffith continues to see patients and serve as the role of clinician, he hopes to be a role model to students. This desire to provide an example is the main reason he will continue to see patients during his associate deanship.
"I enjoy being involved with the medical students' learning and helping through bumpy roads and challenges, guiding and providing advice," Griffith said. "I find it a privilege to be a teacher, particularly a teacher of doctors. I hope I teach and model for the students a way of relating to patients and people that they hope to emulate. I hope I can speak to the best sides of their character and inspire them to be the best they can be."
Griffith earned his medical degree at Vanderbilt University and completed his residency, serving as chief resident, and fellowship at UK. He also earned a Master of Science degree in Public Health from UK.