Hahn Inducted into Nurse Researcher Hall of Fame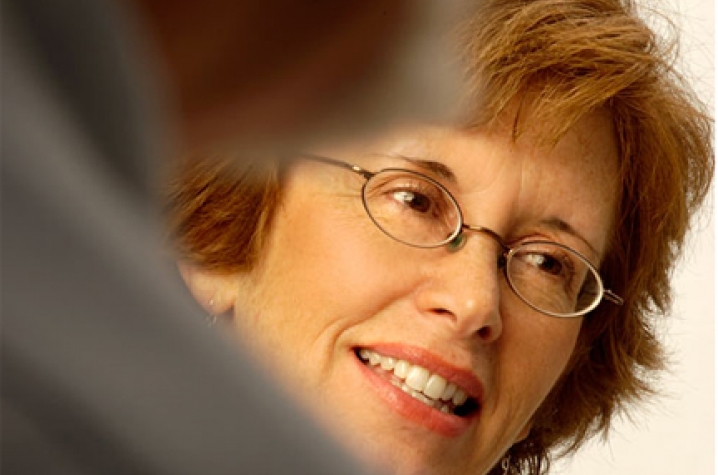 LEXINGTON, Ky. (July 20, 2010) − Ellen Hahn, professor in the University of Kentucky College of Nursing is one of 22 nurse researchers recently inducted into the newly created Sigma Theta Tau International Nurse Researcher Hall of Fame. This unique recognition honors nurse researchers who are Honor Society of Nursing, Sigma Theta Tau International (STTI) members who have achieved long -term, broad national and/or international recognition for their work; and whose research has impacted the profession and the people it serves.
 
STTI selected inductees who are leaders, mentors, scholars and role models. Their research projects have been focused on areas such as patient/family outcomes, community wellness,  national or international health care policy and health care interventions.
 
"STTI's research congress is the most appropriate venue for the recognition," said Honor Society of Nursing Sigma Theta Tau International President Karen H. Morin. "STTI is a pioneer in funding and disseminating nursing research and for more than 20 years, STTI's research congress has attracted hundreds of nurse leaders representing more than three dozen countries."
 
Hahn has received funding for her research from STT International, the Kentucky Department of Public Health, American Lung Association, American Legacy Foundation, Robert Wood Johnson Foundation, Centers for Disease Control, National Institute of Nursing Research, National Cancer Institute and National Heart, Lung and Blood Institute, among others. Hahn has remained an active member of the local STTI chapter – Delta Psi, having served as Faculty Counselor, Eligibility Committee Chair, Grant Reviewer and a member of the Research Committee.
 
Hahn has published research in prestigious nursing journals including: Nursing Research, Research in Nursing and Health, Biological Research for Nursing, Public Health Nursing, Journal of Nursing Education, Issues in Mental Health Nursing and Policy, Politics and Nursing Practice. Beyond nursing, the impact of her work has been recognized by publications in several journals from other disciplines, such as: the American Journal of Health Promotion, Journal of Environmental Health, Journal of Rural Health, Nicotine and Tobacco Research, Preventive Medicine and Intercultural Communication Studies.
 
The Honor Society of Nursing, Sigma Theta Tau International is a nonprofit organization whose mission is to support the learning, knowledge and professional development of nurses committed to making a difference in health worldwide. Founded in 1922, STTI has inducted more than 400,000 members in 86 countries. Members include practicing nurses, instructors, researchers, policymakers, entrepreneurs and others.
 
The inaugural induction award ceremony was sponsored by Wiley-Blackwell and took place at the International Nursing Research Congress in Orlando, Florida on July 16, 2010.