Kentucky Football Offers Discount for Faculty and Staff for 2nd Home Game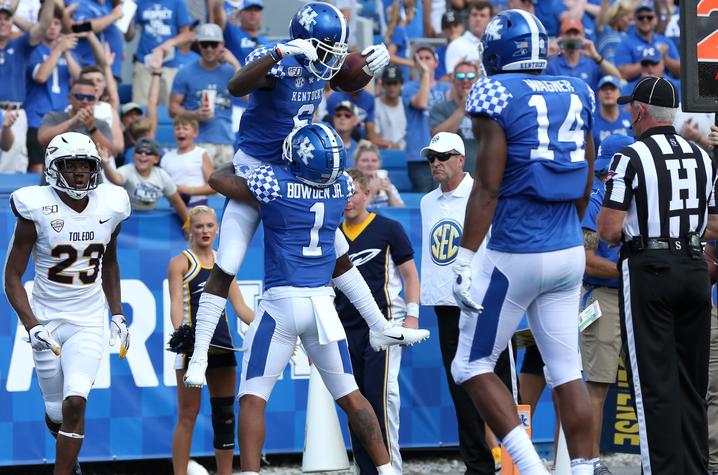 LEXINGTON, Ky. (Sept. 4, 2019) — Fresh off Kentucky football's season-opening win over University of Toledo, UK Athletics is offering University of Kentucky faculty and staff the chance to cheer on the Wildcats when they return to Kroger Field this weekend.
Tickets to the Eastern Michigan University game on Saturday at 7:30 p.m. are available to UK faculty and staff for $25 apiece through this offer exclusively online here. To qualify for this offer, tickets must be purchased using your "@uky.edu" email address. This offer is exclusively online until 11:59 p.m. ET the night before the game, while supplies last.
Five-game partial season ticket packages are also still available at a discounted rate for full-time faculty and staff. Regular, full-time faculty and staff are eligible for a 20% discount on up to two season tickets, regularly priced at $243 and higher for the general public. Additionally, staff may receive a 50% discount on any per-seat K Fund donation on up to two season tickets, if applicable. K Fund discounts are not valid in premium seating areas, including suites, loge boxes and club levels and only apply at the $525 per seat donation level and below.
To learn more about faculty/staff discounts, visit the link here, and for more about available season ticket locations and payment options, faculty and staff may contact the UK Sales Office at 800-928-2287 (Option 1) or request a phone call from a personal representative.