Linguistics Professors Recognized as Fellows of the Linguistic Society of America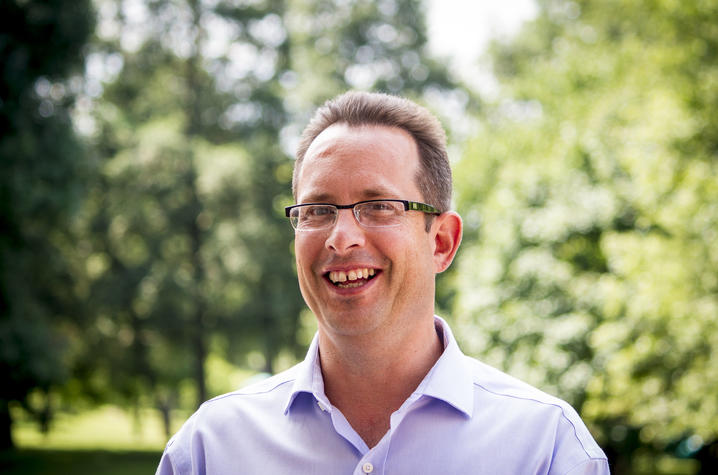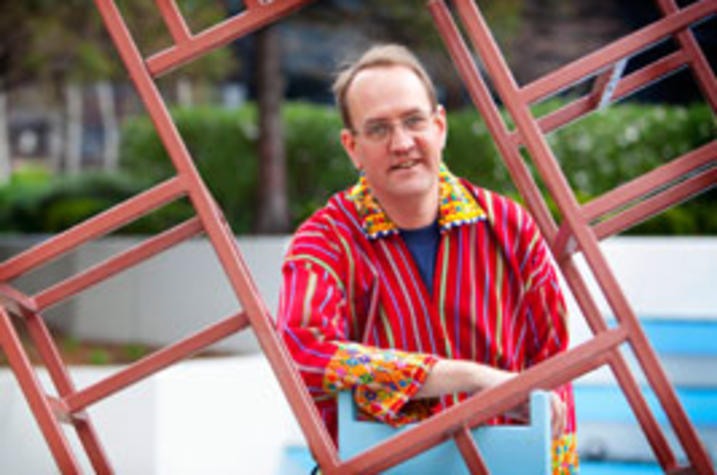 LEXINGTON, Ky. (Oct. 18, 2017) -- University of Kentucky linguistics professors Rusty Barrett and Andrew Hippisley have been recognized as Fellows of the Linguistic Society of America (LSA).
The LSA is the nation's largest organization dedicated to the advancement of linguistics, the scientific study of language. Since 2006, it has named a new class of fellows every year to recognize, in their words, "distinguished contributions to the discipline."
Barrett and Hippisley find themselves in a select group, as they make up part of a class of only eight fellows, and in elite company with fellows from previous years, including Steven Pinker and Noam Chomsky, both extremely influential figures within the linguistics community and well-respected intellectuals across a number of academic fields.
In 2006, Rusty Barrett, an associate professor in the linguistics department, joined the College of Arts and Sciences linguistics program, which officially became its own department in 2016. He obtained his doctorate from the University of Texas at Austin and became involved with a number of other programs throughout his academic career, including American Studies; Latin American, Caribbean and Latino Studies; Gender and Women's Studies; and social theory. He continues to work in each of these disciplines.
Having joined LSA in 1992 during his graduate studies, Barrett has been extremely active within the organization. He taught at the LSA's biennial Linguistic Institute in 2011 at the University of Colorado and in 2015 at the University of Chicago. Barrett's involvement increased as he and Andrew Hippisley brought the 2017 LSA Linguistic Institute to Lexington by serving as a co-director of the month-long event. View a video of this year's Linguistic Institute held at the University of Kentucky:  www.as.uky.edu/video/uky-host%E2%80%99s-2017-linguistic-institute.
Having hosted more than 300 linguists on the UK campus this summer, Barrett said, "Because of the institute, scholars from all over the world are now well aware of the exciting work in linguistics that is going on at UK."
Barrett is proud to be awarded this fellowship, but takes even more pride in the way he has been able to represent his university and department.
"It's a nice honor, although it is primarily recognition for the work Andrew and I have done organizing the LSA Institute at UK. I think seeing Kentucky in the spotlight hosting such an important international event has been more rewarding than actually being named a fellow," Barrett said.  
Andrew Hippisley, chair of the linguistics department, was raised in the United Kingdom and received a doctorate in linguistics from the University of Surrey. Hippisley became a faculty member at UK in 2007 and was named chair of the Department of Linguistics, after serving as the director of the linguistics program until it gained the status of an official department in 2016.
In his time at UK, Hippisley has produced a number of published articles and books on various areas of study within linguistics with a particular interest in morphology, the study of words, how they are formed and their relationship to other words within the same language. He was also one of 33 collegiate leaders to be selected to attend the American Council on Education's ACE Fellows Program in 2016. Hippisley was co-director of the 2017 Linguistic Institute along with Barrett.
"Receiving the fellowship is a great honor to me. I am grateful to the LSA for the multiple ways in which it supports linguistics in the USA and in the rest of the world," Hippisley said. "The LSA is the premier professional body for linguistics. It supports the academic side with its journal Language, its annual conference, and its biennial Linguistic Institute. But it is also a strong advocate for language rights, lobbying on behalf of marginalized language communities."