McCloy Accepts NAEP Young Professional Award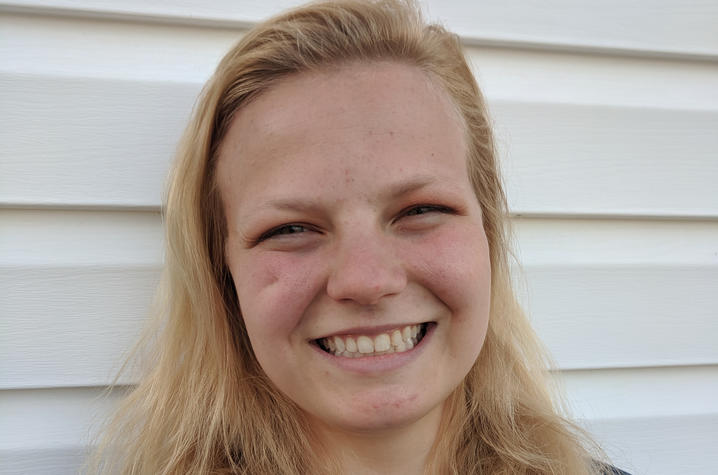 LEXINGTON, Ky. (May 29, 2019) —​ Crisann McCloy, senior financial and business analyst at the University of Kentucky, recently received the Young Professional Award from the National Association of Educational Procurement (NAEP).
"Although she is new to our program here at UK — Crisann is a recent UK MBA graduate — she has already made significant improvements to our office," said UK's chief procurement officer, Barry Swanson.
The award recognizes the efforts of outstanding young procurement professionals who have made great strides and contributions to the education procurement industry. McCloy was nominated by Melanie Freeman, director of education and events at NAEP.
"Crisann (McCloy) brings a dynamic personality to the NAEP Kentucky region," said Freeman, pointing out that McCloy volunteered as the secretary/treasurer for the Kentucky region in 2018 and has made significant contributions to the region and the association.
Nominees for NAEP's Young Professional Award have exhibited extraordinary voluntary service and commitment to the mission of NAEP. Individuals have demonstrated a record of service evidenced by a meaningful commitment of effort and time. Nominees must meet the following criteria:
actively participate in the activities of NAEP at the national level in the past year;
support and uphold the aims and goals of NAEP;
make an outstanding contribution to the association through volunteer service;
demonstrate exceptional commitment, service, creativity and cooperation; and
inspire others to engage in volunteer activities.
Founded in 1921, NAEP's mission is to facilitate the development, exchange and practice of effective and ethical procurement principles and techniques within higher education and associated communities, through continuing education, networking, public information and advocacy. NAEP strives to be recognized as the association dedicated to the advancement of excellence in the purchasing profession serving higher education and associated communities. More information on NAEP may be found at www.naepnet.org.