Media Arts & Studies Professor Shares Research and Insight via Popular Global Venues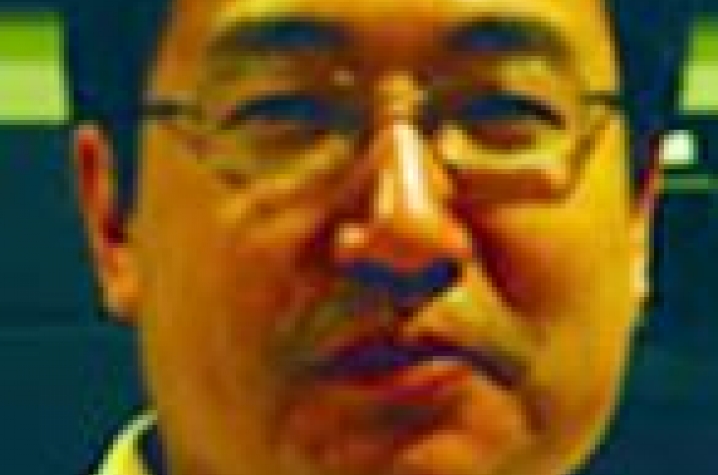 LEXINGTON, Ky. (May 14, 2015) — Zixue Tai, an associate professor in the Media Arts and Studies program at the University of Kentucky School of Journalism and Telecommunications, has been solicited to share his research and insight on social media and China with the global community of scholars and media practitioners by popular online publications.
In an article titled "Chinese Government Hops on the WeChat Bandwagon" (with contributions from Xiaolong Liu, a visiting scholar from China currently conducting research at UK), published May 6, 2015, by the University of Nottingham's China Policy Institute blog, Tai discusses the changing landscape of government propaganda and the latest official efforts to sway public opinion through popular social media platforms.
In another piece titled "Social Media Activism: All the Rage in China," published April 1, 2015, on the same blog site, Tai shares his perspectives on how social media has reshaped and reinvigorated grassroots collective actions and mass dissent in China. The Nottingham China Policy Institute is an impartial think tank promoting collaborative research and academic dialogues in the European Union (EU), and its blog provides a forum in sharing intellectual conversations among academic researchers, media and policy scholars interested in a broad range of issues in regard to the People's Republic of China, Hong Kong, and Taiwan.
In December 2014, Tai was interviewed and quoted extensively in a feature story (with a title that translates into "How Internet Memes Help Chinese Netizns Bypass State Censorship") published by the independent Russian media outlet Meduza, which discusses how smart wordplays and user collaboration make it possible for online discussions of sensitive topics and issues banned by state censors. Meduza is a Latvia-based publication run by a team of 20 reporters headed by Galina Timchenko. Timchenko founded Meduza after she was ousted in March 2014 from her post as editor-in-chief of Russia-based Lenta.ru, one of the most popular news sites in Russia, by the site owner Alexander Mamut, a billionaire and strong ally of President Vladimir Putin.
Also in 2014, Tai's research perspectives on social media and grassroots movements and mass contention were the focus of two articles published by the German and Italian editions of the European Journalism Observatory (EJO) respectively. EJO, the EU equivalent of the American Journalism Review in the U.S., is the premier venue to disseminate research on journalism and global media in the EU and publishes in 11 languages/countries.
Additionally, in November 2014, Tai was quoted in a news release by the American Association for the Advancement of Science (AAAS), the largest general scientific society in the world and the publisher of Science, for his perspectives on the importance of promoting science reporting in China. In the same month, he also talked to China's Xinhua News Agency in a story on the role of science reporting and the need for improving science reporting in China. 
MEDIA CONTACT: Rebecca Stratton and Blair Hoover, (859) 323-2395; rebecca.stratton@uky.edu, blair.hoover@uky.edu