UK Alum Publishes Book of Mid-century Architecture in Kentucky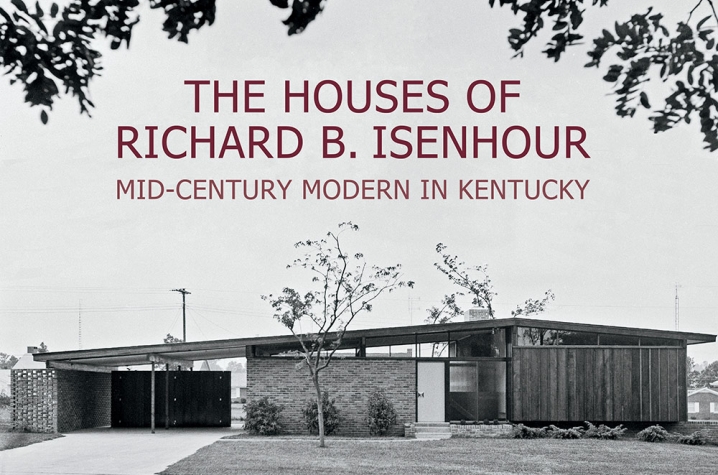 LEXINGTON, Ky. (July 30, 2014) — Larry Isenhour, a 1974 University of Kentucky architecture graduate, has authored a chronology of 43 mid-century Lexington-area homes designed by his father, noted architect and 1968 UK graduate Richard Isenhour. "The Houses of Richard B. Isenhour" shows the evolution of his creative home designs of the mid-20th century. Both men studied at the UK College of Architecture (now the UK College of Design (CoD)).  
The term mid-century refers to the design aesthetic that emerged after World War II. Typical elements include open floor plans, clean lines and the incorporation of natural elements. Presented chronologically, the homes featured in Isenhour's book were built between 1956 and 1978.
Larry Isenhour combined his father's original drawings with photographs of the homes as they were originally built, as well as current photographs. Further contributions came from several current residents of the homes, including UK/CoD Associate Dean of Research Gregory Luhan and alumni Don '79 and Sandra Challman '89, Steven M. White '96 and Joseph E. Jones '73.
MEDIA CONTACT: Whitney Hale, 859-257-8716; whitney.hale@uky.edu