UK Libraries Ready to Help With Records Destruction, Storage, Archiving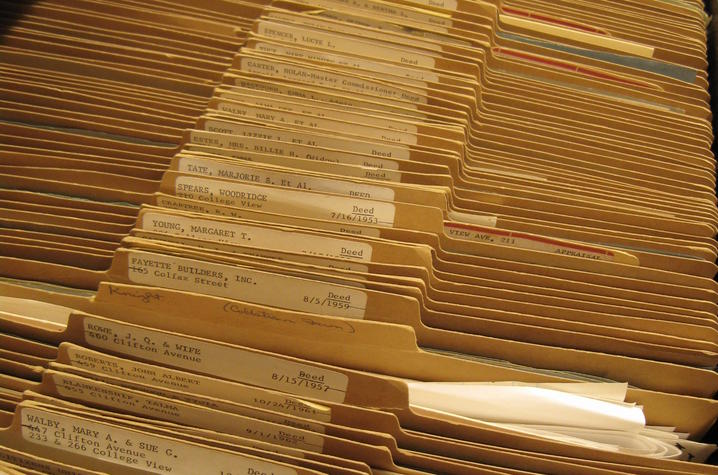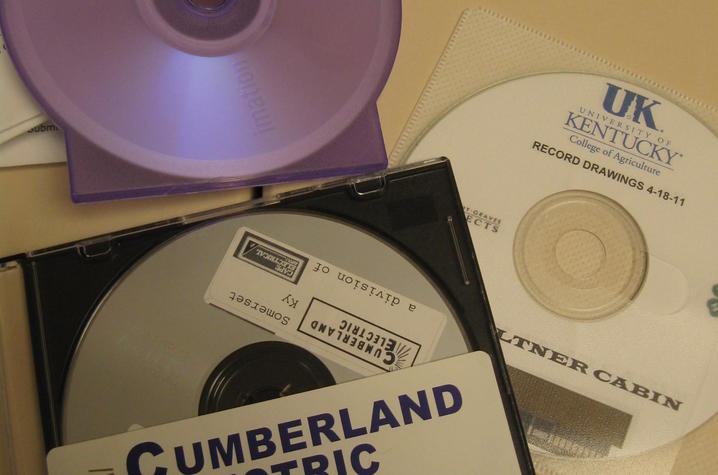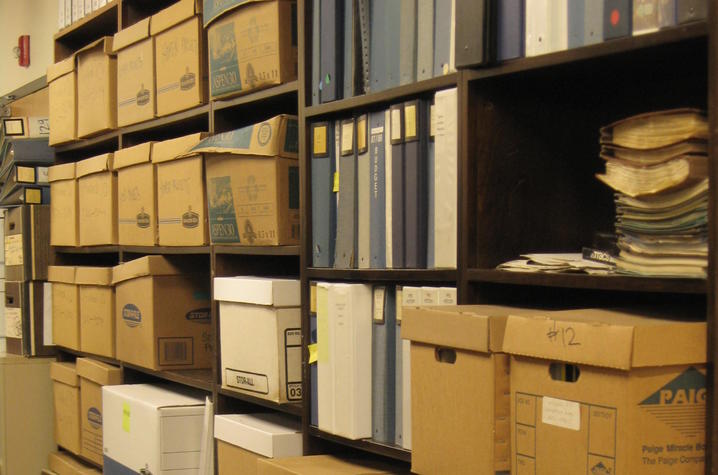 LEXINGTON, Ky. (July 19, 2019) — With the recent completion of the school year and fiscal year, many University of Kentucky offices are cleaning out their files and looking to create more space in their office. Summer on campus is also time for office moves and renovations, leaving staff to wonder where they can store their records.
Per University Record Manager Ginny Daley at UK Libraries, there are protocols for destroying university records that need to be followed, as well as options for sending records to off-site storage.
Almost all records created or received during the course of university business, in any format, are subject to Kentucky public records laws. One aspect of those laws governs how long records must be kept. The State University Records Retention Schedule outlines university records by type and provides instructions for the retention and disposition for all publicly funded colleges and universities throughout the state. This applies to both the academic and medical campuses, as well as all UK satellite offices located off campus.
While it is the responsibility for each UK unit to manage their records according to the retention schedule, Daley admits that "it can be a challenge to take a 'one size fits all' document and apply it to the records sitting in front of you."
Daley is available to assist. "Just call or email me and I will help you figure out what type of retention is required for the records in your office."
In addition to keeping records for the required amount of time, all records destruction should be documented with a state Records Destruction Certificate. The Destruction Certificates should be completed by the unit purging their records and then sent to the university records manager for review and signature prior to destroying, deleting or recycling records. The form is available from the Kentucky State Libraries and Archives website here: https://kdla.ky.gov/records/recmgmtguidance/Pages/recdestruction.aspx.
What can you do if you don't have the space to keep records that cannot be destroyed because they haven't yet met their retention?
"UK has a wonderful partner in Kentucky Underground Storage Inc., which serves as our official records center for inactive university and medical records," Daley said. "KUSI's contracted services provide UK departments and offices with the best value in storage costs, while providing us with the services we need as a diverse and busy enterprise, but also with the security required for managing public records, student records and medical records."
Some records are listed in the retention schedule as permanent because they help document university history. These include records such as official correspondence, meeting minutes, annual reports, special studies or publications. Daley works closely with University Archivist Ruth Bryan, and can facilitate transferring those types of records out of your office and into the archives.
Find more information about records retention, destruction, archiving and off-site storage at the UK Records Management website here: http://libraries.uky.edu/records. Daley is also available for individual or group training on any records management tasks and is willing to assist with major file cleanouts or moves. Contact her at ginny.daley@uky.edu or 859-257-5257.