UPK Author, Former UK Administrator David Bettez Wins Book Award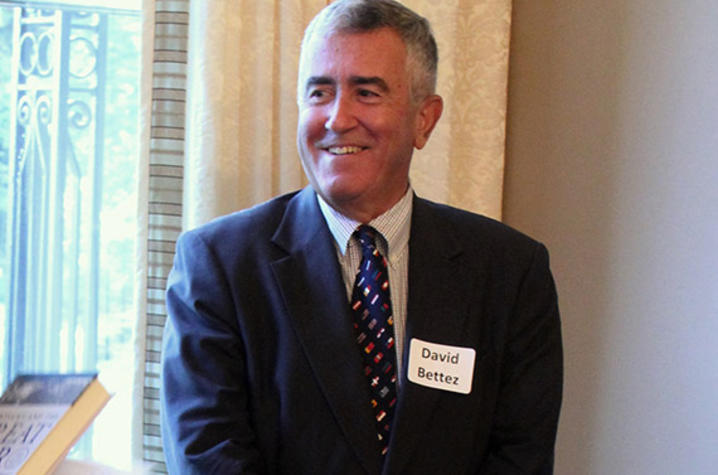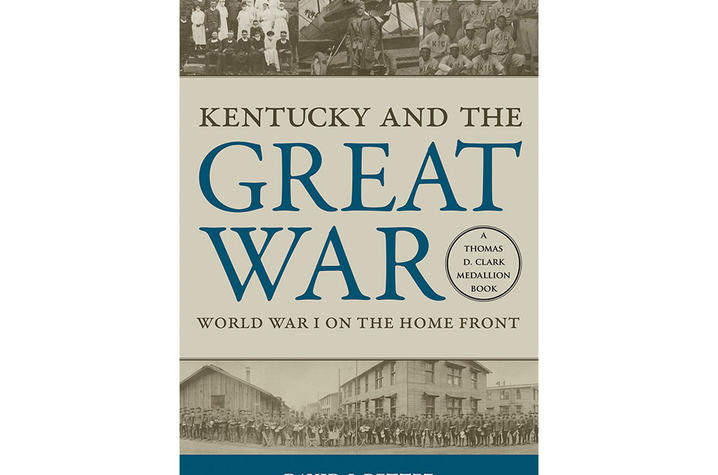 LEXINGTON, Ky. (Nov. 20, 2017) — University Press of Kentucky (UPK) author and former director of the University of Kentucky Office of International Affairs David Bettez has been named the recipient of a 2017 Kentucky History Award given by the Kentucky Historical Society for his book, "Kentucky and the Great War: World War I on the Home Front." The Kentucky History Awards recognize outstanding achievements by historians, public history professionals, volunteers, business and civic leaders, communities and historical organizations throughout the Commonwealth.
Bettez's award was presented at the 55th annual KJHS Conference held Nov. 10, at the Thomas D. Clark Center for Kentucky History in Frankfort.
Bettez provides the first comprehensive analysis of the impact of the Great War on Bluegrass society, politics, economy and culture, contextualizing the state's involvement within the national experience. His exhaustively researched study examines the Kentucky Council of Defense — which sponsored local war-effort activities — military mobilization and preparation, opposition and dissent, and the role of religion and higher education in shaping the state's response to the war. It also describes the efforts of Kentuckians who served abroad in military and civilian capacities, and postwar memorialization of their contributions.
The book also explores the impact of the conflict on women's suffrage, child labor and African-American life. In particular, Bettez investigates how black citizens were urged to support a war to make the world "safe for democracy" even as their civil rights and freedoms were violated in the Jim Crow South. This engaging and timely social history offers new perspectives on an overlooked aspect of World War I.
"Kentucky and the Great War" is the sixth UPK publication in seven years to win a KHS award, joining 2016 winner The Kentucky African American Encyclopedia by Gerard L. Smith, Karen Cotton McDaniel and John A. Hardin; 2014 winner "Bloody Breathitt: Politics and Violence in the Appalachian South" by T.R.C. Hutton; 2013 winner "The Kentucky Derby: How the Run for the Roses Became America's Premier Sporting Event" by James C. Nicholson; 2012 winner "A History of Education in Kentucky" by William E. Ellis; and 2011 winner "Lessons in Likeness: Portrait Painters in Kentucky and the Ohio River Valley, 1802-1920" by Estill Curtis Pennington.
In addition to "Kentucky and the Great War," David J. Bettez is the author of "Kentucky Marine: Major General Logan Feland and the Making of the Modern USMC," which won the Marine Corps Heritage Foundation's Colonel Joseph Alexander Award for Biography.
UPK is the scholarly publisher for the Commonwealth of Kentucky, representing a consortium that includes all of the state universities, five private colleges and two historical societies. The press' editorial program focuses on the humanities and the social sciences. Offices for the administrative, editorial, production and marketing departments of the press are found at UK, which provides financial support toward the operating expenses of the publishing operation through the UK Libraries.