UK Undergraduates Discover Opportunities in Research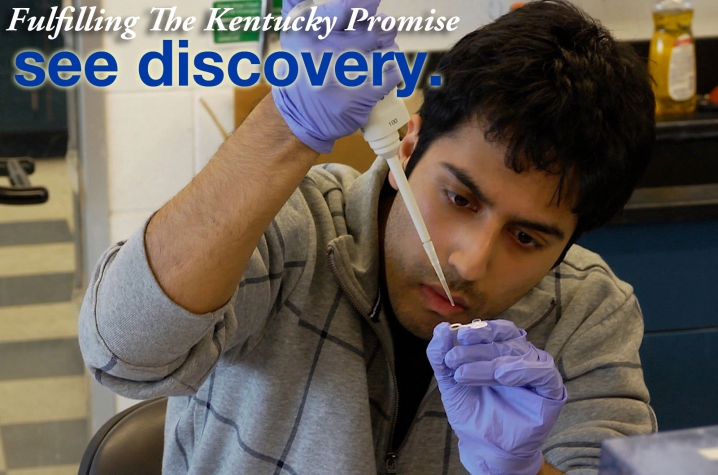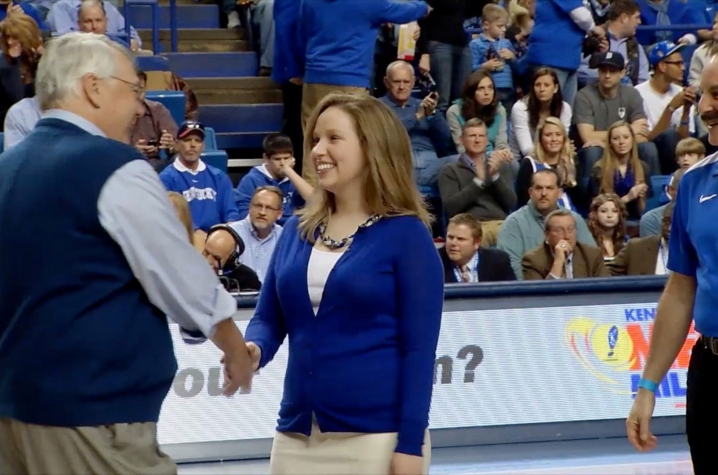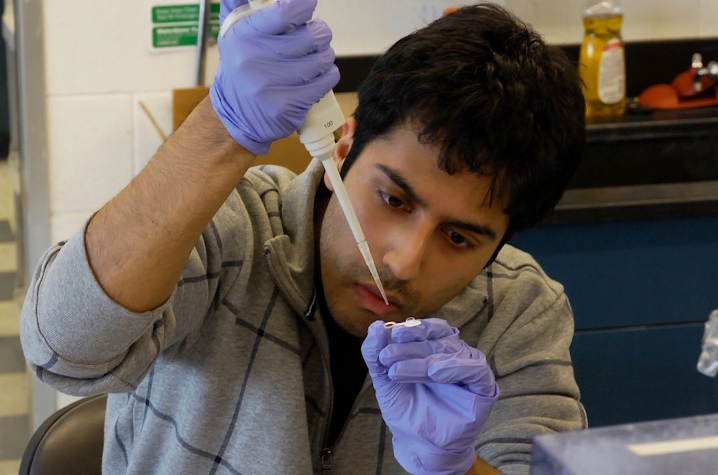 LEXINGTON, Ky. (Sept. 14, 2012) — Undergraduate students have a lot to say about their experiences here at the University of Kentucky, but one thing many of them say changed their career path was the opportunity to participate in discovery. Whether with a scientist in a research lab, or a scholar at our world-class library, UK undergrads have the chance to see what it takes to discover new knowledge.
REVEAL, UK Research Media, caught up with three students whose research experiences at UK changed them for the better.
Taylor Lloyd, a 2012 graduate in ag biotech and biology, started working in a lab her freshman year. Her research, with mentor Bruce Downie (Department of Horticulture, College of Agriculture), focused on light and temperature signals that govern seed germination. Understanding these mechanisms will allow researchers to improve agriculture in light of rising global temperatures. In February 2012, Taylor was honored on the floor of Rupp Arena for being a recipient of two prestigious scholarships in her college career: the NASA Astronaut Scholarship and the Goldwater Scholarship. She served with the Society for the Promotion of Undergraduate Research (SPUR) to encourage UK students to apply what they learn in the classroom to research and scholarship with a UK faculty mentor.
Video by REVEAL Research Media. For more information about Lloyd, visit www.research.uky.edu/reveal/lloyd_taylor.shtml.
Zaheen Rabbani, a 2012 UK graduate in biology and psychology, credits his undergraduate research experience with developing critical thinking skills and prepping him to apply to medical school this fall. He started working in the Department of Physiology Chair Michael Reid's lab as part of a Bio 395 course, which gives undergrads credit hours for conducting research. His project focused on treatment options for patients undergoing chemotherapy, with the goal of preventing muscle atrophy. Zaheen says, "I think that most people are terrified at the thought of reaching out to faculty members and saying, 'Hey, I want to do research. What can I do to contribute to your lab?' You'd be surprised how many faculty members will welcome you with open arms. They're always looking for somebody to take under their wing."
Video by REVEAL Research Media. For more information about Rabbani, visit www.research.uky.edu/revea/zaheen_rabbani.shtml.
As a Paul Laurence Dunbar High School student, Gareth (Gary) Voss came to UK to do research on the regenerative abilities of salamanders in Randal Voss's lab. Now a sophomore at UK majoring in biology and chemistry, Gary Voss (no relation to Randal Voss) has conducted research that has resulted in two papers. His mentor Voss says, "It really is a coup for UK when we can get our top local talent to stay in state. Gary's a National Merit Scholar, and he could have gone to any university he wanted to, but he chose to come to UK."
Gary says, "I was exposed to more things in genetics than most people my age would have been. Working in the lab not only puts you on the cutting edge of science, but it also lets you see all the things your classes are talking about in person, and to a greater extent."
Video by REVEAL Research Media. Fore information about Voss, visit www.research.uky.edu/reveal/gareth_voss.shtml and www.research.uky.edu/reveal/g_voss_2.shtml.
As early as freshman year at UK, there are ways to get involved in discovery. For more information and help finding a faculty mentor, contact the Office of Undergraduate Research.
MEDIA CONTACT: Jenny Wells, (859) 257-5343; Jenny.Wells@uky.edu