Appalachian Rural Rehabilitation Network Receives $1 Million Grant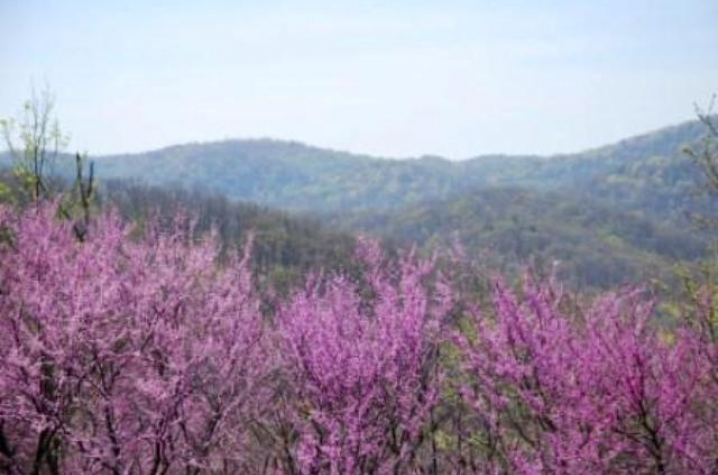 LEXINGTON, Ky. (Oct. 26, 2010) − The Kentucky Appalachian Rural Rehabilitation Network (KARRN), housed at the University of Kentucky College of Health Sciences, has been awarded a $1 million grant from the National Institutes of Health (NIH) National Center on Minority Health and Health Disparities. KARRN is an organization formed to research, educate, serve and collaborate with individuals living in rural Appalachian Kentucky who suffer with chronic medical conditions following spinal cord injuries (SCI), traumatic brain injury and stroke.
Patrick Kitzman, associate professor in the Division of Physical Therapy and Rehabilitative Sciences Doctoral Program and the director of KARRN, said that the grant money will be used to develop the community-based infrastructure that will allow KARRN to more effectively conduct research in rural communities as well as develop novel strategies to more efficiently and effectively translate treatments into practice in the rural communities.
The Centers for Disease Control (CDC) reports that the numbers of brain injury and stroke in Appalachian Kentucky are among the worst in the nation. The Kentucky Appalachian Region is made up of 54 counties. According to the Appalachian Regional Commission (ARC 2011), of the 54 counties, 42 or 78 percent are considered to be economically distressed areas.
Risk behaviors such as high blood pressure, poor diet along with economics and limited access to care are believe to contribute to the high numbers. Of the 420 counties that comprise Appalachia, approximately 80 percent of these Kentucky counties have a shortage of designated health professionals and health care resources to address life changing injuries and illness. The shortage is a particular burden to individuals with neurological conditions who require a collaborative interprofessional approach in order to achieve long-term improvement in health outcomes and quality of life. Additionally, people are living 30 to 40 years longer because of advancement in medical technology. People who live the longest carry the burden of the highest health care costs.
"Eastern Kentucky is a challenge due to its well-documented high risk health behaviors that when coupled with a life-altering injury can lead to a perfect storm of bad health," Kitzman said. "It takes a multi-disciplinary team of health care providers to care for these people; physical therapists, occupational therapists, nurses, social workers, physicians, physician assistants and caregivers."
Many SCI patients from Appalachian Kentucky receive services at Cardinal Hill Rehabilitation Hospital, the largest free-standing rehabilitation hospital in the state, before transitioning back into their homes and communities. UK and Cardinal Hill Rehabilitation Hospital are affiliated through the Department of Physical Medicine and Rehabilitation at the UK College of Medicine. 
Beth Hunter, director of Research at Cardinal Hill Healthcare System and assistant director of KARRN, said that when patients leave Cardinal Hill Hospital, they are returning to medically underserved communities and don't always have the same resources offered in an urban setting.
"In a rural setting, patients may be far away from the services that do exist and they may not have transportation or the resources to ultimately have optimal quality of life or health outcomes after an injury or illness," Hunter said. "The goal of KARRN is to decrease isolation and increase advocacy, health and well-being in an underserved population."
Together, the KARRN team plans to build a network at the community level through research, service and education. To advance this goal, Kitzman said an interactive television system was purchased for Cardinal Hill Hospital which will be used to link with community-based health care professionals and community partners to provide educational sessions on the current standards of care, injury prevention and how to provide better services to patients. The system will be used to televise these sessions to Hazard and other ARH hospitals, AHEC and the Center for Excellence in Rural Health (CHER).
Kitzman says that the end result of the research will be to have a central registry of persons with SCI and stroke to be able to track people in real time, to be able to provide information on available support when needed, to have more health care providers who are comfortable working with people with SCI, traumatic brain injury and stroke, and to partner with organizations integrating the community to provide support services for people with SCI and stroke as well as their caregivers.
"Why should Kentucky be followers of what everyone else is doing," said Kitzman. "We are cutting-edge leading members of rural health care. We have a growing network trying to make big changes and have been on a path that has been very successful thus far."