Researcher Receives Four Awards, Totals $1.3 Million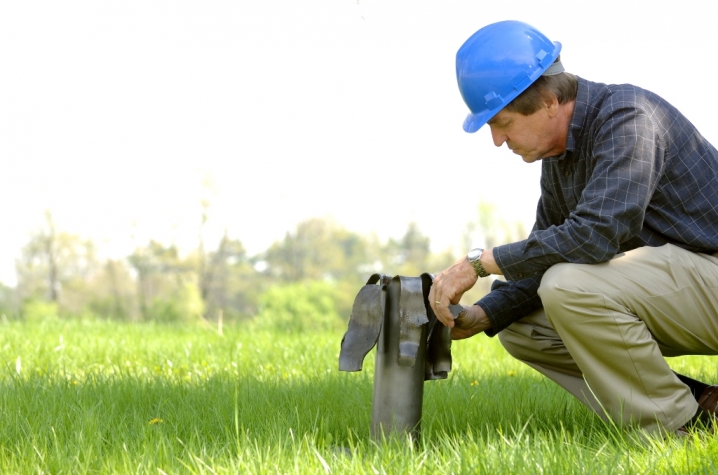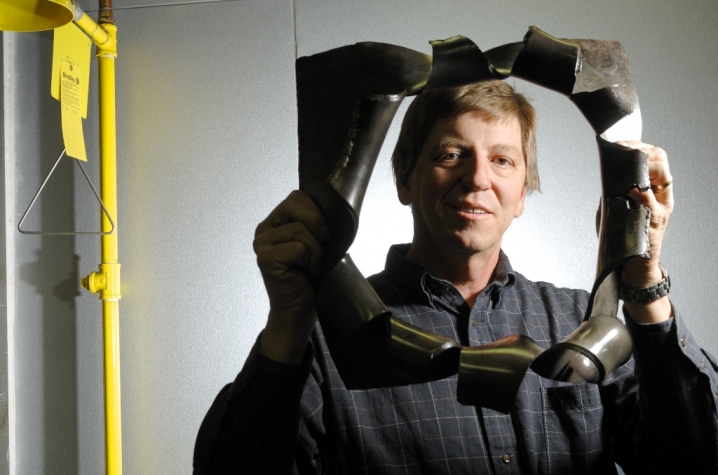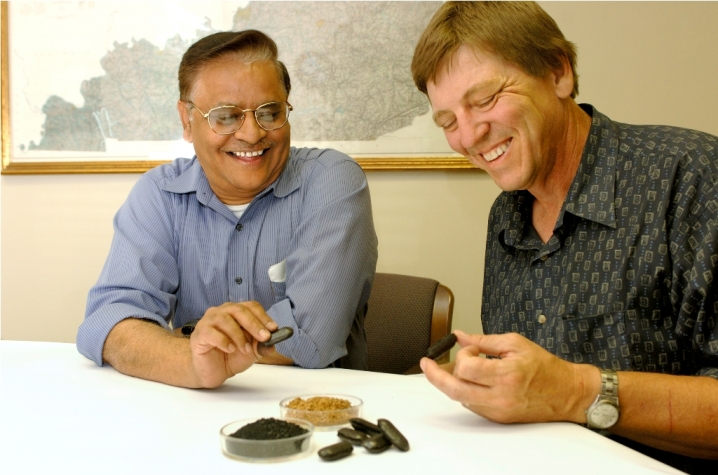 LEXINGTON, Ky. (Jan. 20, 2011) - The University of Kentucky Center for Applied Energy Research's (CAER) Darrell Taulbee recently made CAER history by receiving four grant awards simultaneously, from three funding agencies: CoalTek, the Center for Advanced Separation Technologies (CAST), and the National Institute of Homeland Security.
Funding from the U.S. Department of Energy's awards to CoalTek ($400,000) and Virginia Tech ($300,000) is being used to develop gasification feedstocks (a form of raw materials) from blends of biomass and coal fines using microwave drying technology. The research will use the nation's abdundant coal and biomass resources to produce affordable power, fuels and chemicals safely and cleanly. Producing fuels and chemicals from biomass-containing materials also reduces greenhouse gas emissions.
In additon to CAER, CoalTek, a developer of clean coal technologies based in Tucker, Ga., is teaming with Duke University and the University of North Dakota's Energy and Environment Research Center (EERC) on this effort. Taulbee will perform laboratory evaluations to identify the most suitable processing conditions, as well as coal and biomass type.
The Virginia Tech-led DOE project also includes Greenfields Co., Alpha Natural Resources and Dominion Energy. Other UK departments participating in the project include UK's Department of Mining Engineering, the Consortium for Fossil Fuel Science and Biosystems and Agricultural Engineering. This project also deals with pre-processing and conditioning coal and biomass mixtures. The group will develop optimally engineered systems for manufacturing coal-biomass briquettes for transportation, storage and co-feeding gasifiers. What sets the CoalTek work apart from the Virginia Tech effort is the way the fine coal is dried. In the CoalTek research, microwave drying is used to dry coals of various ranks whereas in the Virginia Tech investigation, a two-step approach will be used in which the coal is first formed into spherical pellets and then thermally dried before being combined with biomass and briquetted.
[IMAGE2]Taulbee also received a grant from the National Institute of Homeland Security for $410,000 to continue his work on using fly ash to coat ammonium nitrate fertilizer. This project is intended to prevent ammonium nitrate from being used to make terrorist bombs as used, for example, by Timothy McVeigh in the 1995 bombing of the Alfred P. Murrah Federal Building in Oklahoma City, or by insurgents in the majority of roadside-bomb attacks in Iraq or Afghanistan.
Lastly, he was awarded $188,000 from CAST, a five-university consortium involved in mining research headquartered at Virginia Tech. This project, also conducted in collaboration with UK's Department of Mining Engineering, will optimize the conditions for drying coal pellets to demonstrate the viability of a two-stage process for producing briquettes from fine coal and biomass. It is anticipated that forming and drying pelletized coal fines may offer an attractive alternative to conventional fluidized-bed drying, which is generally avoided by the coal industry due to issues related to cost, fugitive dust and explosion hazards.
These four projects range in duration from eight months to three years.
MEDIA CONTACT: Jenny Wells, (859) 257-1754 ext. 254; Jenny.Wells@uky.edu