College of Pharmacy Receives FDA Grant to Improve Drug Manufacturing Standards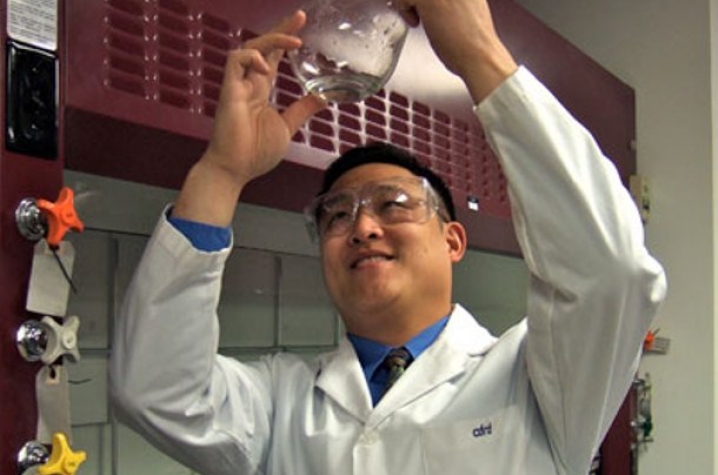 LEXINGTON, Ky. (Oct. 6, 2011) − The University of Kentucky College of Pharmacy, in partnership with nine other university leaders in pharmaceutical science and engineering, is the recipient of a grant of up to $35 million from the U.S. Food and Drug Administration (FDA) that will be used to improve drug manufacturing standards.
"This is great news for researchers at the UK College of Pharmacy," said Dean Tim Tracy. "It also is great news for the Commonwealth of Kentucky. We hope that this partnership with the National Institute for Pharmaceutical Technology and Education (NIPTE), will allow our researchers to create competitive and sustainable drug development and manufacturing jobs right here in Kentucky."
The grant comes at a time when the current cost of bringing a drug to market in the U.S. exceeds $1 billion and an increasing number of drugs and drug ingredients are being imported from abroad. Investment in research of drug development and manufacturing will not only improve America's manufacturing competitiveness and create high-paying jobs at home, but will help to reverse the current outsourcing trends in the pharmaceutical industry in the long term by decreasing the cost of manufacture and by improving quality and safety of drugs.
 
NIPTE, which the UK College of Pharmacy is a member, is an academic not-for-profit organization dedicated to fundamental research and education in pharmaceutical product development and manufacturing. NIPTE's goal is to increase science and engineering-based understanding of the area so that novel state-of-the-art technologies can be developed and science-based regulations can be implemented. These technologies will also enable new drug discoveries to be brought to market faster with less variability, higher predictability of performance and at a significantly lower cost.
 
The FDA grant will support programs to rectify these drug development and manufacturing problems, by creating ways to reduce time to market, enabling new performance attributes, improving small-batch production, promote continuous manufacturing, saving money or energy, or reducing environmental impact from the manufacturing of products.
The nine partnering universities in partnership with UK are Duquesne University, Illinois Institute of Technology, Purdue University, Rutgers University, University of Puerto Rico, University of Connecticut, University of Iowa, University of Maryland - Baltimore and the University of Minnesota. Research conducted by NIPTE faculty is collaborative by design to provide for coordinated publication of the cutting edge research results.
Media Contact: Ann Blackford at (859) 323-6442 or ann.blackford@uky.edu