Hit Songs Offer Window Into Society's Psyche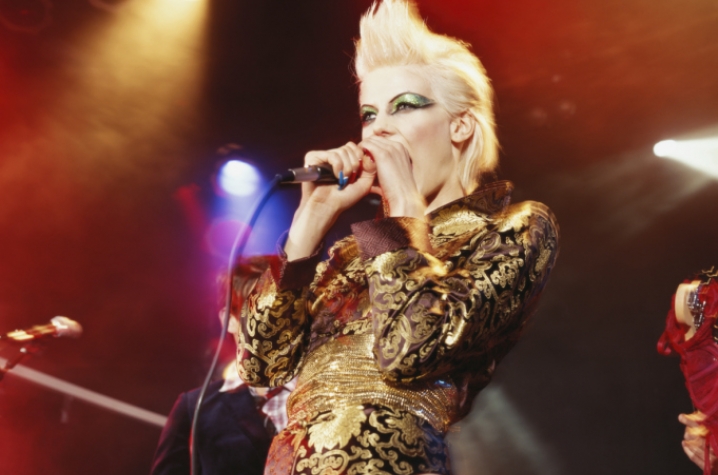 LEXINGTON, Ky. (March 18, 2011) — Popular music is doing more than entertaining society, it's giving a University of Kentucky researcher a window into how society is changing and apparently becoming more self-loving.
UK psychology Professor Nathan DeWall was listening to Weezer's 2008 hit "The Greatest Man that Ever Lived" last summer, when he had an observation.  "They're marketing this towards an audience who has never loved themselves more," he thought, while listening to the "I'm the greatest man that ever lived" lyrics strewn throughout the chorus. "What's the connection here?" DeWall asked.
DeWall and his colleagues at UK, the University of Georgia and San Diego State University wanted to use culture to measure social change over time. Since songs are part of our culture, why not use the Billboard Top 10?  "We have bits of culture throughout our lives that can be used to understand ourselves," he said "Song lyrics seemed like a great way," DeWall said. 
DeWall's latest study, "Tuning in to Psychological Change: Linguistic markers of psychological traits and emotions over time in popular U.S. song lyrics," to be published in Psychology of Arts, Creativity, and Aesthetics, tests the hypothesis that word use in popular song lyrics changes over time in harmony with cultural changes.
To test his hypothesis, DeWall took the song lyrics of Top 10 Billboard songs from 1980 to 2007 and performed linguistic analyses to count the percentage of words in a body of text that corresponded to various categories.
"Over time, songs are becoming more about 'me' and less about 'us,'" DeWall said . "Popular music is a reflection of our cultural values, and right now, there's a high value on liking yourself."
Narcissistic words in songs increased over time. First person words like I, me and my increasingly cropped up, while artists were less likely to use we, according to the study.
DeWall said the finding that narcissism in society is increasing, along with anxiety, is widely known in many psychological studies. He said liking yourself and being confident is one thing, but loving yourself to the point of not being able to take criticism is something totally different.
"People don't understand why this is a problem. Promoting this type of overconfidence where criticism is the enemy is unhealthy.  The question is: where does this end? Movies, sitcoms, TV — a lot of this is self-focused. What does this say about us?"
MEDIA CONTACT: Erin Holaday Ziegler, (859) 257-1754 ext. 252, erin.holaday@uky.edu