Ky Cancer Consortium Receives CDC Grant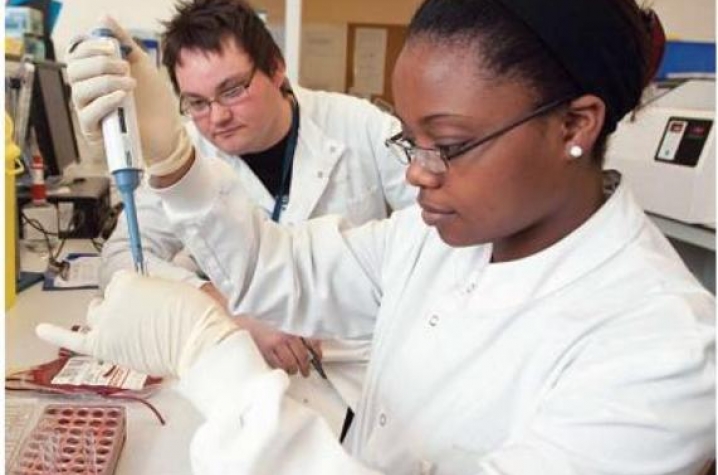 LEXINGTON, Ky, (Oct. 6, 2010) - The Kentucky Cancer Consortium, housed within the Markey Cancer Control Program and the College of Public Health at the University of Kentucky, has been awarded a grant from the Centers for Disease Control and Prevention (CDC), Division of Cancer for $175,000 per year for five years, as long as funding remains. This grant will implement policy and environmental change initiatives that focus on reducing the risk of cancer, as well as the early detection of cancer, as found in the Kentucky Cancer Action Plan.
 
UK  is designated by the Kentucky Department for Public Health as the bona fide agent for Comprehensive Cancer Control (CCC) in Kentucky. CCC in Kentucky is known as the Kentucky Cancer Consortium (KCC). The CDC funds and supports the KCC as Kentucky's comprehensive cancer control coalition.  KCC is one of the 67 state, tribal and territorial programs participating in the National Comprehensive Cancer Control Program.
 
KCC is well positioned to implement policy and environmental change initiatives for this funding opportunity, as it builds upon existing partnerships being devoted to policy efforts that impact chronic disease broadly and cancer control specifically.   The initiatives include tobacco prevention, colon cancer screening, physical activity for children and physical activity in communities throughout Kentucky.

Key partnerships for this grant include programs funded under ARRA "Communities Putting Prevention to Work" grants, including the Kentucky Department for Public Health Tobacco Prevention and Cessation Program and the Obesity Prevention Program, and the Louisville Metro Health Department. Additional partners located within the UK Markey Cancer Control Program include the Kentucky Cancer Program East and the Kentucky Cancer Registry and within UK, the Prevention Research Center.   This grant also includes collaboration from several other statewide organizations including:  American Cancer Society, American Heart Association, American Lung Association, Campaign for Tobacco-free Kids, Colon Cancer Prevention Project, Council on State Governments, Foundation for a Healthy Kentucky, Humana-Kentucky, Kentucky Center for Smoke-free Policy, Kentucky Department of Insurance, Kentucky Department for Medicaid Services, Kentucky Medical Association, Kentucky Medicare Quality Improvement Organization/Healthcare Excel, Kentucky Office of Health Equity, Kentucky Youth Advocates and Patient Advocate Foundation.

KCC began focusing on policy change implementation in 2006 with the creation of a Public Policy Committee and developed the first policy agenda for the KCC in 2008. Collaboration amongst the organizations mentioned above has been unprecedented, as organizations share work plans and collaboratively identify areas for potential partnership on initiatives.
 
Lung, colorectal, and breast cancers were the most commonly occurring cancers and the leading causes of cancer deaths in Kentucky from 2002-2006. Smoking is the leading risk factor for developing lung cancer and Kentucky has significantly higher rates of current adult smokers than the U.S. at 25.6% vs. 17.9% (BRFSS, 2009). Kentucky adults are also among the most sedentary, ranking second in rates of physical inactivity and seventh for overweight and obesity. Childhood obesity is also a concern in Kentucky as the state ranks fourth in the nation for the highest rates of overweight and obese 10 to17-year-olds.  Reducing obesity prevents colorectal and breast cancers, and evidence shows that screening tests for colorectal cancer reduce both the incidence and mortality from the disease.