Long Distance and Up Close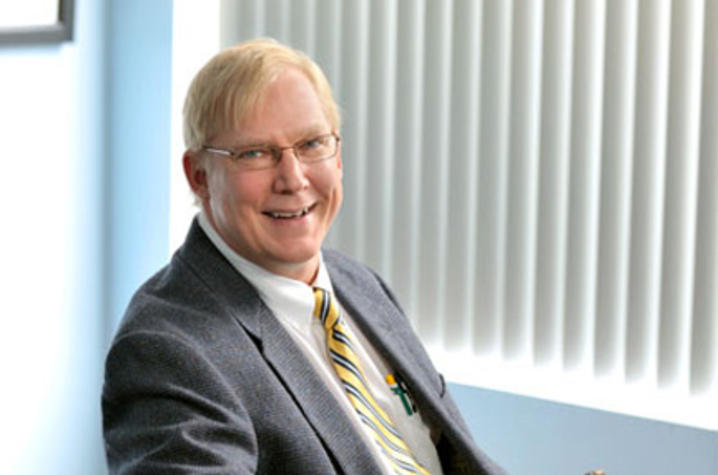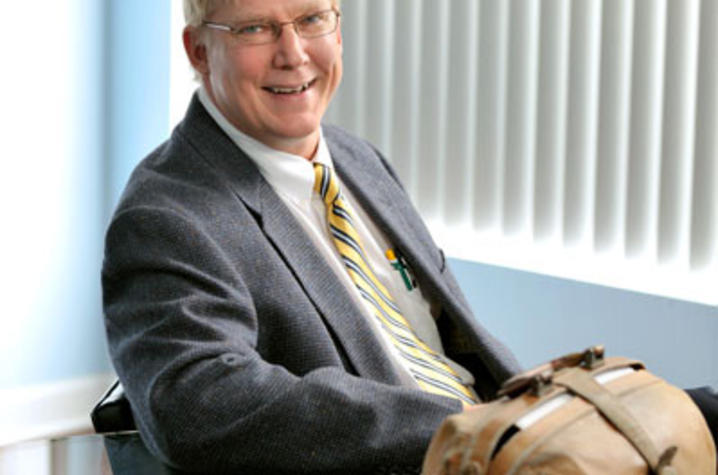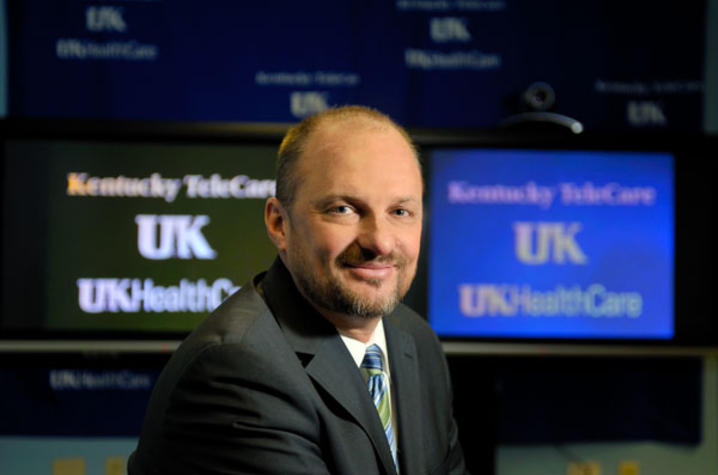 LEXINGTON, Ky. (May 20, 2010) – Dr. Greg Jicha recently was featured In Odyssey about a project being conducted at the University of Kentucky Sanders-Brown Center on Aging and UK TeleCare. The project is called Telemedicine Assessment of Cognition in Rural Kentucky.
The project which began in fall 2008 is to adapt and validate the National Institute on Aging's Uniform Data Set (UDS), a standard set of questions asked of every patient being screened for Alzheimer's disease. The UDS and other measures for diagnosing mild cognitive impairment (MCI) and early dementia are used in the telemedicine setting. A related goal is to determine whether telemedicine consultations are as effective as face-to-face meetings with a doctor.
 "We believe that developing and validating this telemedicine approach toward diagnosing and treating MCI and early dementia will become a model for clinician-researchers at other centers serving rural populations," said Jicha, assistant professor of neurology, UK College of Medicine, and physician and researcher at the UK Sanders-Brown Center on Aging and UK Alzheimer's Disease Research Center in Lexington.
UK established one of the first telemedicine programs in the country in 1984 and has continued to be a pioneer in this approach to helping patients.
"Families that care for patients with memory problems often find it difficult to convince their loved one to travel long distances to see the doctor," said Rob Sprang, director of Kentucky TeleCare for UK Care and co-project manager, Kentucky Telehealth Network. "Telemedicine allows Dr. Jicha to reach patients in their home community. Without the technology, many of these patients would not receive the specialized care they need."
To read the feature in Odyssey, go to http://www.research.uky.edu/odyssey/spring10/jicha.html. For more information about the UK study, go to Alzheimer's Disease Center Telemedicine Clinic or contact Stephanie Freeman at (859) 257-1412, ext. 234 or sjwill3@email.uky.edu.


For more information about the UK Sanders-Brown Center on Aging, go to Sanders-Brown Center on Aging.