Markey's ACTION program gets $2 million grant renewal from NCI
Video produced by UK Research Communications. To view captions for this video, push play and click on the CC icon in the bottom right-hand corner of the screen. If using a mobile device, click on the "thought bubble" in the same area.
LEXINGTON, Ky. (Oct. 3, 2022) — The University of Kentucky Markey Cancer Center's Appalachian Career Training in Oncology (ACTION) program has received $2 million in renewed funding from the National Cancer Institute (NCI) that will support the program over the next five years.  
Launched in 2016, ACTION is a cancer education and training program aimed at high school and undergraduate students from Appalachian Kentucky. This region grapples with the highest cancer incidence and mortality rates in the nation, primarily due to health, socioeconomic and educational disparities. 
"This renewed grant empowers us to continue our mission of training the next generation of cancer researchers and health care providers to take on the region's cancer burden," said Nathan Vanderford, Ph.D., director of the ACTION program. 
During the two-year program, students develop cancer research knowledge and skills through cross-disciplinary faculty-mentored research experiences including shadowing clinicians, participating in career development activities and conducting outreach in their communities. 
To date, the program has trained 125 Appalachian students, with 38 undergraduates entering medical, pharmacy or graduate schools and 31 high school students starting college. 
Most students pursuing graduate study stay at UK due to their desire to stay and practice in Central or Appalachian Kentucky, says Vanderford, an associate professor in the College of Medicine's Department of Toxicology and Cancer Biology. 
ACTION is an NCI Youth Enjoy Science R25 program, which is intended to support educational activities that encourage individuals from diverse backgrounds, including those from groups underrepresented in the biomedical and behavioral sciences, to pursue further studies or careers in research.  
Markey's status as an NCI-designated cancer center has been fundamental to funding programs such as ACTION. Markey has been an NCI-designated cancer center since 2013, and this year achieved the NCI's highest status as a Comprehensive Cancer Center.  
Research reported in this publication was supported by the National Cancer Institute of the National Institutes of Health under Award Number R25CA221765. The content is solely the responsibility of the authors and does not necessarily represent the official views of the National Institutes of Health.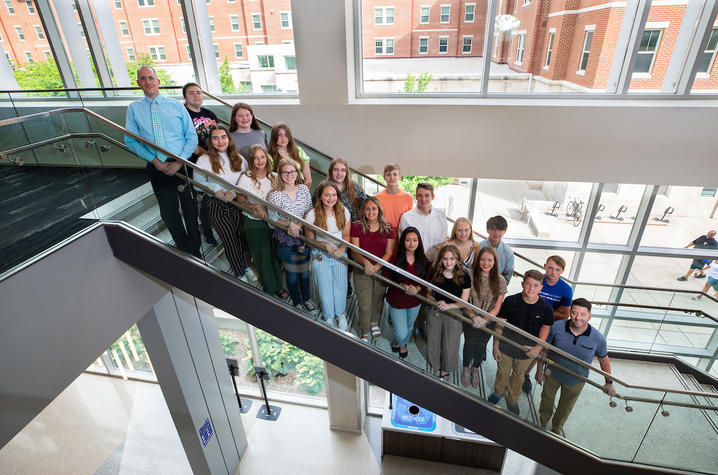 UK HealthCare is the hospitals and clinics of the University of Kentucky. But it is so much more. It is more than 10,000 dedicated health care professionals committed to providing advanced subspecialty care for the most critically injured and ill patients from the Commonwealth and beyond. It also is the home of the state's only National Cancer Institute (NCI)-designated cancer center, a Level IV Neonatal Intensive Care Unit that cares for the tiniest and sickest newborns, the region's only Level 1 trauma center and Kentucky's top hospital ranked by U.S. News & World Report.  
As an academic research institution, we are continuously pursuing the next generation of cures, treatments, protocols and policies. Our discoveries have the potential to change what's medically possible within our lifetimes. Our educators and thought leaders are transforming the health care landscape as our six health professions colleges teach the next generation of doctors, nurses, pharmacists and other health care professionals, spreading the highest standards of care. UK HealthCare is the power of advanced medicine committed to creating a healthier Kentucky, now and for generations to come.