Novel Materials Workshop Treks to New Locale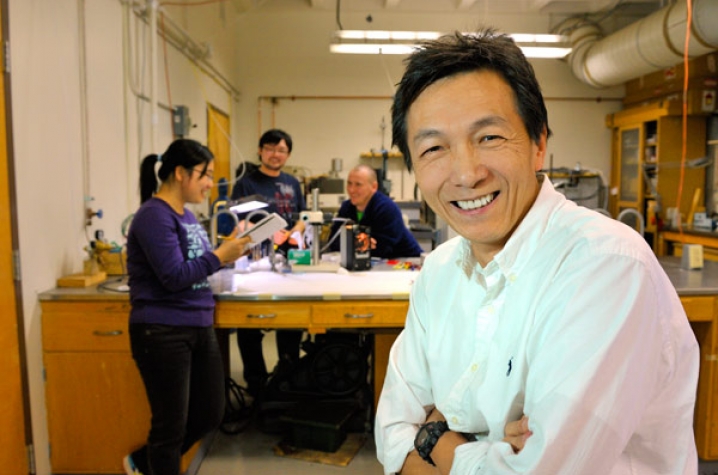 LEXINGTON, Ky. (April 11, 2011) — With an insufficient budget and no help on the horizon, University of Kentucky Professor Gang Cao of the UK Department of Physics and Astronomy had nothing but bad news for his peers about being able to hold this year's Workshop on Novel Electronic Materials. 
After successfully staging two international workshops in 2005 and 2008 on UK's campus, the scientific community was eager for the 2011 plans. "There are a lot of conferences in our field," explained Cao, "but few can address new materials, with such a diverse group of scientists from different fields. The phone just kept ringing." 
The Novel Materials Workshop is intended to provide an opportunity to communicate recent developments, tackle challenges and establish possible collaborative research in multiple fields of science. Cao and his colleagues aspire to advance their understanding of new physics in novel materials. 
"This type of workshop includes leading scientists from their fields," said Cao. "Sometimes the best ideas come from these types of discussions. Casual workshops can have the most impact on research." 
[IMAGE1]
 
The workshop also has a major motivation to connect internationally, which provided the final push Cao needed to make the workshop happen. Cao and his global scientific counterparts will meet in China June 10-15. Wuhan University in Wuhan, China, will host the UK organized conference. 
"China invests in its science community," said Cao. "They have high quality science, good students, good scientists and the resources." 
As they've done for the previous two workshops at UK, organizers invited leading scientists worldwide covering materials research in physics, chemistry and engineering. "We anticipate approximately 350 participants, including 65 invited speakers," said Cao. 
The group, made up of scientific representatives from around the world, will discuss topics ranging from orbital physics and spin excitations, to magnetism and organic semiconductors. 
Fostering this type of international cooperation will only increase UK's visibility on the world stage.
"We have had a lot of interest, in spite of the financial crisis," said Cao. "Collaboration is the future of physics, and UK is right there."
MEDIA CONTACT: Erin Holaday Ziegler, (859) 257-1754, ext. 252; erin.holaday@uky.edu