The People Behind our Research: College of Nursing's Jenna Hatcher Seeks to Reduce Health Disparities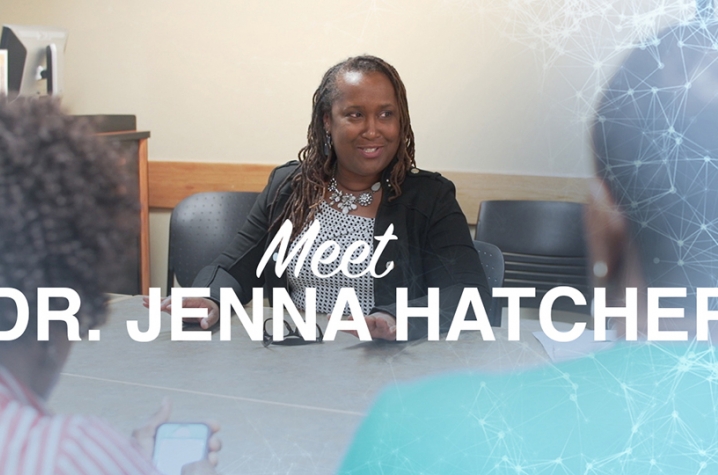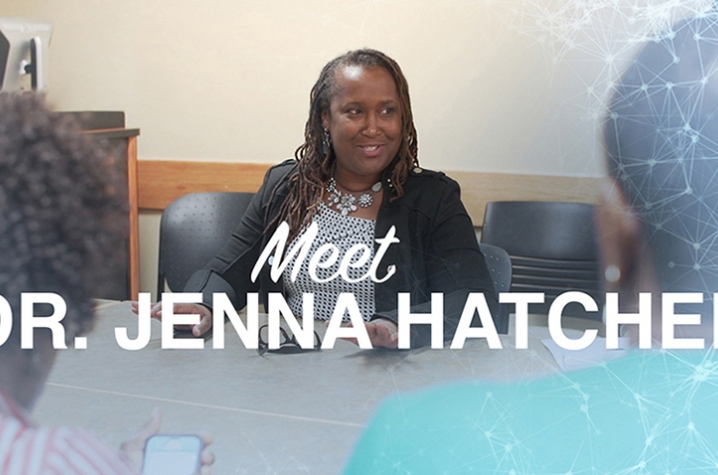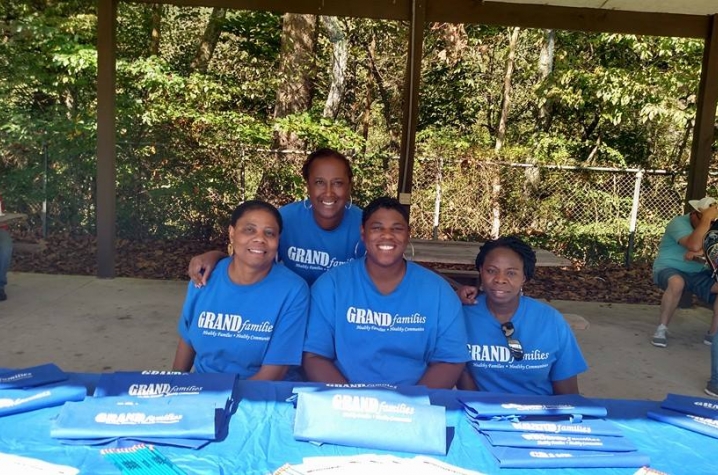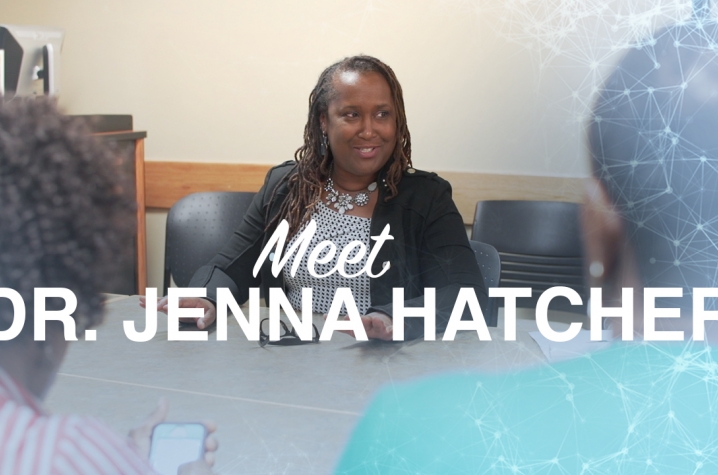 LEXINGTON, Ky. (Dec. 17, 2015) — Associate professor Jenna Hatcher spent two decades working as nurse in the clinical areas of critical, intensive and psychiatric care before beginning her academic career. No matter where she worked, she noticed a recurring problem in health care: different groups of people experienced different health outcomes.
"I lived in Massachusetts, California, Louisiana, Kentucky and Alabama, and in each of those places there were segments of the population that didn't get the same kind of health care outcomes that other people got, and it made me want to fix that," Hatcher said.
Hatcher seeks to close the chasm of health disparities impacting members of minority groups through her research and leadership roles at the University of Kentucky College of Nursing. Hatcher came to the UK for her doctoral degree, which she received in 2006, and obtained a master's in public health in 2012. Rather than focus on a specific disease, her research centers on treatment, accessibility and outcomes for vulnerable and at-risk populations. 
Hatcher's doctoral dissertation explored disparities in mental health for African American women. Her research then forayed into studying mammography rates and modifiable cancer risk behaviors in the same population. Hatcher launched the Sisters Educated in Emergency Departments (SEED) project, an intervention in which lay health providers enter emergency departments and educate African American women about breast cancer and mammography. The intervention leverages the average six hours of wait time in an emergency room to inform members of the African American population about the risks of breast cancer.
"So if I go to a doctor, and the doctor says, 'You should get a mammogram,' I get a mammogram. If I don't go, and they don't say it, I might wait years to get that mammogram," Hatcher said. "So we're hoping to catch the people who have fallen through the safety net of primary care."
In addition, Hatcher was a co-investigator on Faith Moves Mountains, a breast and cervical prevention project in Eastern Kentucky funded by the National Institutes of Health, as well as a heart health intervention targeting vulnerable Kentucky residents. More recently, Hatcher studied the influence of social media in reaching disparate populations with information regarding cardiovascular disease and cancer, which are diseases with similar modifiable risk factors. In a small study, she examined the effectiveness of text messaging and social media engagement as a strategy for communicating health messages to African Americans ages 50 and above. The study prompted the participants to use the hashtag #hearthealthyandcancerfree, and shed light on how interventionists can integrate social media to communicate with disparate populations.
"I'm excited that I can see people over the age of 50 use their phones and Facebook to understand more about their health and to access things about their health, and they really love it," Hatcher said.
In addition to her research studies, Hatcher is engaged in community service and leadership within the UK College of Nursing. She was recently named the college's director of diversity and inclusivity, a role in which she seeks to promote inclusive learning environments within the college and form a diverse nursing workforce representative of patient populations. Hatcher is the president and founding member of the local National Black Nurses Association chapter and the director of the Disparities Researchers Equalizing Access for Minorities (DREAM) Center, which is dedicated to generating and disseminating knowledge that helps to equalize access and eliminate disparities in health status and health care for minorities through research, education and community outreach. Hatcher said staying involved in the community helps her see the greater importance of her research.
"That's my favorite thing — when I go to a church or in the street and see that they're happy and proud that I'm helping to improve health outcomes in their community," Hatcher said.
MEDIA CONTACT: Elizabeth Adams, elizabethadams@uky.edu