Statement from Kentucky Space on Failed Launch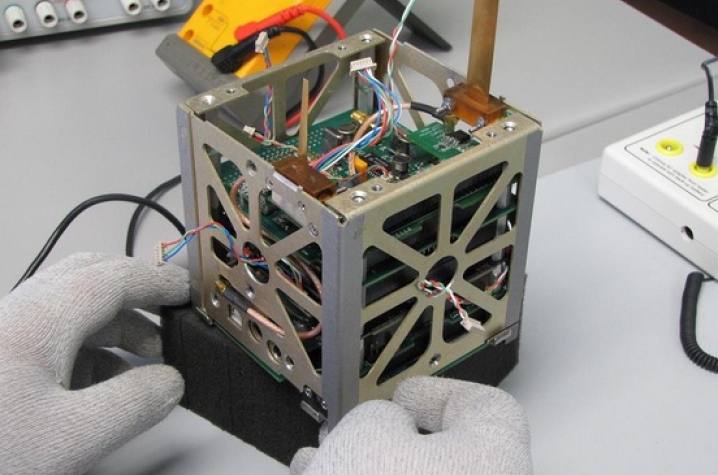 LEXINGTON, Ky. (March 4, 2011) −  Statement from Kentucky Space: "Kentucky Satellite-1, developed by Kentucky Space (KS), did not achieve orbit this morning due to a failure with the NASA launch and satellite deployment vehicle. All systems on KySat-1 appeared to be operating perfectly. KS will be talking with NASA to further evaluate the mission and explore new launch options.
Kentucky Space successfully reached space on a NASA rocket with Frontier-1 in March 2010. KS, along with its strategic partner NanoRacks LLC, is designing and flying regular scientific research experiments to the International Space Station. A number of additional upcoming satellite missions are in the launch queue.
Mission Contact: Kris Kimel kkimel@kentuckyspace.com or (859) 229-6161 You can also find this at www.kentuckyspace.com which includes a photo of KySat-1."
------------------------------------------------------------------------------------------------------------------------------------
For the past four years, Kentucky students have been designing, building and prepping a cube satellite for its flight into space.
Kentucky Satellite-1 is part of the first of NASA's Educational Launch of Nanosatellite, also known as ElaNa-1. Three different "CubeSats", all designed by university students, will be deployed on ELaNa-1 as well.
KySat-1 is the first free-flying, orbital satellite the lab has developed and is the result of a statewide collaboration among Kentucky universities, known as Kentucky Space. It includes UK, University of Louisville, Morehead State University, Murray State University, Western Kentucky University, Kentucky Community and Technical College System, Belcan, Inc., and is coordinated and managed by the Kentucky Science and Technology Corporation, a non-profit corporation focused on high-technology and innovation in Kentucky.
"From the start, education was a central focus of our efforts and this emphasis found its way into many aspects of the design of the KySat-1," said James Lumpp, professor electrical and computer engineering in the UK College of Engineering and director of the Space Systems Lab at UK. "It also included a substantial outreach effort to interested K-12 students in science technology, engineering and math fields."
While UK coordinated the engineering effort and Morehead coordinated the design of the communication systems, students from each of the consortium universities contributed to some aspects of the design and development of the satellite or the infrastructure throughout the state we have established to support the mission.

"This is an incredible opportunity for our students and for our programs in Kentucky," said Lumpp. "On behalf of our whole team I would like to express my sincere thanks to everyone at NASA that made this historic mission possible.

For more information, visit the Ky-Sat1 website at ssl.engineering.uky.edu/missions/orbital/kysat1/about-kysat-1/ or contact Lumpp at jel@uky.edu. You can also follow on Twitter at twitter.com/KySpace_KySat1.
MEDIA CONTACT: Jenny Wells, (859) 257-1754 ext. 254; Jenny.Wells@uky.edu